view full HD gallery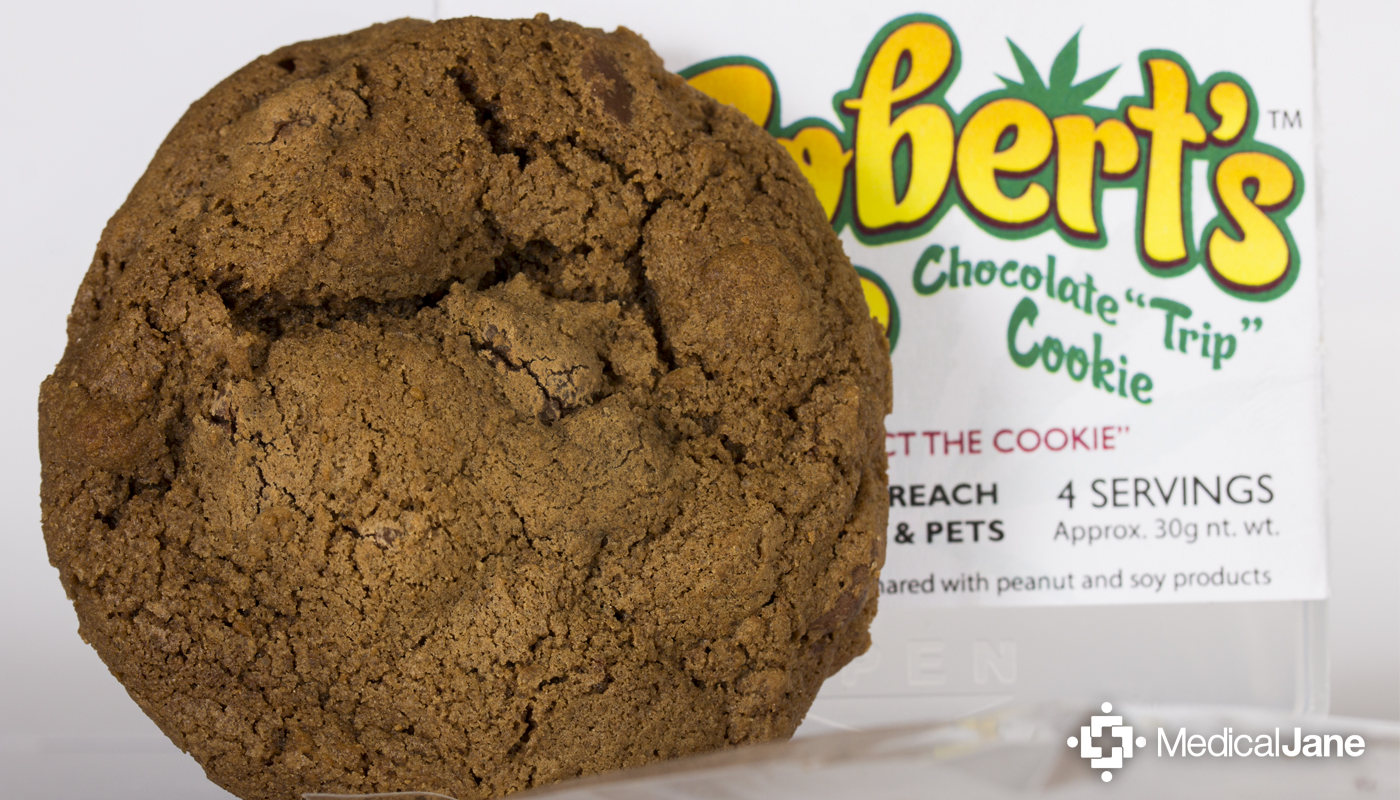 Dr. Robert's Chocolate "Trip" Cookie Review
Dr. Robert's Chocolate "Trip" Cookie line provides patients with a chocolate-lover's fantasy. It's best for those looking for an high-potency edible to help alleviate pain, stress, and/or insomnia.
Introducing The Chocolate "Trip" Cookie By Dr. Robert's Bakery
There is approximately 200mg of THC in each chocolate trip cookie, which equates to roughly 4 fairly decent sized servings. Keeping in mind new patients typically start with 30-50mg, this cookie would most likely be sectioned off and eaten in 4 big bites. Then again, if you have a higher tolerance you should probably expect closer to 2 powerful servings by eating half in a sitting.
"For reference, I typically consume half a cookie at a time to get a powerful effect that will leave me feeling carefree, mellow, and extremely relaxed."
For reference, I typically consume half a cookie at a time to get a powerful effect that will leave me feeling carefree, mellow, and extremely relaxed. For those of you who think eating the entire edible is a good idea, you may want to consider if you want to end up in a deep, stoney trance for the rest of your night.
Packing edibles with high-potency cannabutter is nothing new to Dr. Robert's Bakery, who have made their reputation on providing products that are trustworthy, potent, and delicious. In fact, all of Dr. Robert's product offerings include high quality cannabutter made from top-shelf Afghan Kush (Indica) that they oversee themselves. Because they use an Indica strain for the butter, the effects from the Chocolate "Trip" Cookie are very full-bodied, zone-inducing, and slightly tiring.
Helping You Get The Rest Your Body Desperately Needs
This edible is especially attractive to people suffering from insomnia or sleep apnea for its ability to allow the body to rest. Great for my personal pain management; I found my limbs becoming weightless after about 30 minutes to 1 hour. These edibles seem to slow down time and always put me in a great mood (even having to deal with the California DMV).
Be sure to allow roughly 1 hour for the full effects to take place, as the edible must first be digested by your stomach (which takes some time compared to smoking or vaporizing). As for the taste of this Chocolate "Trip" Cookie, it is really good. I wouldn't call it delicious, but I would definitely feel comfortable ordering a big box of them and stocking my fridge for the month. The inside is made up of a very thick, decadent chocolate that is infused with actual chocolate chunks, sure to make chocolate lovers rejoice.
"Dr. Robert's" comes from the popular Beatles song referring to the band's personal pharmacist that would get them whatever 'goods' they wanted!"
I have found that edibles made with cannabutter typically have a better taste than edibles infused with hash oil. Not only do they taste better, they also seem to have a more noticeable and long-lasting effect. Regardless, as you may expect from most high-potentcy edibles, this Chocolate "Trip" Cookie seems to really ease the tense muscles while providing a soothing, full-body melt. More importantly though, consuming cannabis orally will allow your body to gain the full medicinal benefits of the plant.
Sold for just $12/cookie, patients can expect their donation to be well worth it considering the serving size. If you do not have the ability to make your own edibles, I would buy some of these in bulk and try to save yourself some money. I have yet to come across another edible company that makes a better infused cookie in the flavors they offer. If you know of any, please send suggestions my way. I'd be happy to review them.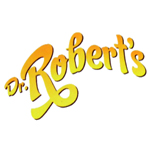 Dr. Robert's Bakery
Dr. Robert's Bakery is based in San Diego, CA. They have a variety of medible options, all of which use canna-butter. They are the home of the 42 Brownie, which is one of the most …