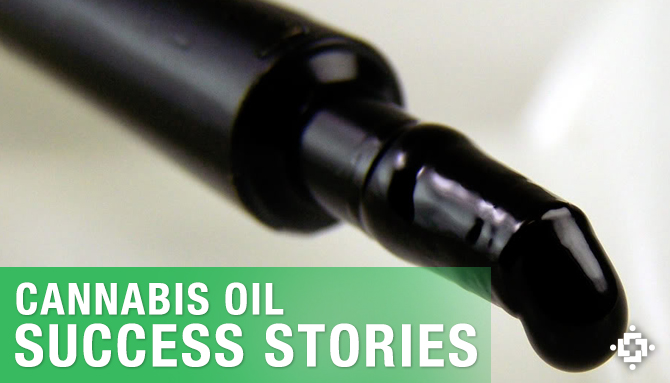 Success Stories: Cannabis Oil Continues To Save Lives In The US
"Rick Simpson Hemp Oil" In America
For those who don't already know, Rick Simpson is one of the most influential names in the cannabis industry. His whole-plant cannabis extract, affectionately known as Rick Simpson Hemp Oil,has successfully treated over 5,000 cancer patients since he first used it on himself in 2003.
Simpson deserves every bit of credit he receives. However, there are others in the world who are providing patients with similar concentrates and experiencing excellent results.
Who is Constance Finley?
Constance Finley is a San Francisco Bay Area resident who was diagnosed with ankylosis spondylitis – chronic arthritis of the spine and the sacroiliac joints. After a severe reaction to pharmaceutical drugs in which she almost died, Finley came across studies that suggest cannabis may have benefits for arthritis.
"Her cannabis oil helped treat the cancer and kept all but one (96%) alive."
In turn, she enrolled in Oaksterdam Academyand began learning to grow and produce her own cannabis extracts with a deal of success.
Unlike Simpson, who uses naptha as his extraction solvent, Finley uses 99% isopropyl alcohol. She did mention, however, that she was experimenting with pure ethanol (Everclear) extractions during an interview on cannabis nation radioin May.
According to Finley, she was reluctant to tell her doctor that her noticeably improved health was due to cannabis. Nonetheless, the word got out and an unnamed oncologist referred 26 stage 4 cancer patients to her for treatment. According to Finley, her cannabis oil helped treat the cancer and kept all but one (96%) of the patients alive.
Realm Of Caring
According to their website, the Realm of Caring Foundation is a non-profit organization, 501c3 pending, that was formed to help improve the quality of life for Colorado residents suffering from debilitating illnesses like, Cancer, MS, Epilepsy, HIV/AIDS, and Parkinson's Disease. Founded in April 2012, The Realm is located in Colorado Springs, CO.
The Stanley Brothers have received a great deal of publicity for their efforts in treating a variety of patients, children included, with extracted cannabis oil, aka Realm Oil, and the foundation serves as point of contact for those in need.
"The end result is typically a capsule with a specific dosage of cannabidiol (CBD). The [Stanley] brothers also make tincture for patientswho can not take pills."
In making their Realm Oil, the Stanley brothers use food grade ethanol to produce a whole-plant extract. At this point, the concentrate is lab tested and the results are used to determine individual dosage needs, based on body weight and input from patients, parents, and physicians.
Once the Realm Oil is tested and a treatment plan established, the Stanleys make the final preparations for the extract. The end result is typically a capsule with a specific dosage of cannabidiol (CBD). The brothers also make tinctures for patients who can not take pills.
It is important to note that the Stanley Brothers don't simply provide Realm Oil to each and every medical marijuana patient. In fact there is a wait list to begin treatment. Patients must first be approved by Realm of Caring and they must be legally registered in Colorado.
In order to raise awareness the Realm of Caring Foundation, Josh Stanley, its founder, spoke at a recent Ted x Talks conference in Denver. Meanwhile, he delivered a fiery, yet compassionate appeal to end cannabis prohibition; the video can be found below.
Unfortunately, prohibition keeps cannabis oil out of the hands of far too many people that could use it. Whether it is due to legal restrictions or social stigma, some are hesitant to try cannabis. Those without the same inhibition often don't have access to properly prepared medicine unless they are in a select few areas of the world – Colorado, Israel, and California for instance.
As Josh Stanley pointed out in his Ted X Talks speech, children are dying because they don't have access to the treatments they need. "We've got to do better than this," he exclaimed. "Colorado kids are not any different than kids anywhere else in the world… no one should be denied access to medical marijuana… even if it saves just one life."