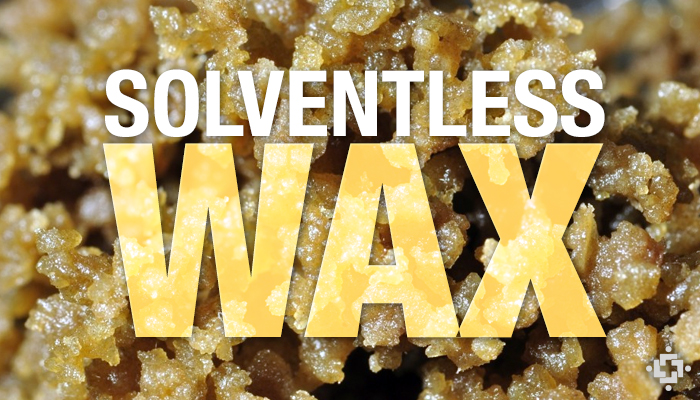 Solventless Wax Combines Potency And Purity
In recent years, there has been a surge of people turning to cannabis concentrates. Mind you, concentrates have been around for years in the form of charas (aka hand-rolled hash), dry sift hash, and bubble hash. There have even been reports of "honey oil" as far back as the 80's.
The Art Of Making Solventless Wax Is Being Shared
The trend as of late, however, has been to use chemical solvents such as butane and carbon dioxide (CO2) to extract the cannabinoids. In fact, the obsession with "dabbing" concentrates has taken a stronghold in the cannabis community. If you need evidence of this, look no further that the first ever 710 Cup – a cup specifically designed for the dabbers – held in Denver earlier this summer.
One of the main reasons people turn to Butane Honey Oil (BHO) and other forms of solvent extracts is the potency. Compared to most extracts, BHO can reach astronomical levels of potency; just one "dab" (small amount of extract) is usually enough to last a few hours. When made correctly, BHO can provide one the most pure experiences possible as far as cannabis is concerned. The problem is, not everyone makes it correctly.
Solventless Wax Can Compete With BHO, CO2 Extractions
If awards mean anything, then solvent-less wax has proven its ability to compete with BHO. One company in particular, BAMF Extractions, even placed 3rd in 2012 Medical High Times Cup in LA for best overall concentrate. In fact, their products are some of the most sought after extracts in Los Angeles.
Their fame isn't without a good reason; BAMF Extractions is one of the most successful solvent-less extraction businesses in the nation, if not the world. They placed 3rd for best solvent-less wax at the 2013 US Cannabis Cup in Denver and 1st at the 2013 LA High Times Cup.
"It was the best thing I've ever done!" – Harold, BAMF Extractions
Interestingly enough, the founder of BAMF Extractions, Harold, didn't always specialize in solvent-less wax. He started out making BHO. According to him, he became a Nikka T "groupie" after discovering his solvent-less. He said that he would call and message the Colorado native all the time, and it eventually paid off; Nikka T flew to Los Angeles and gave Harold a 6-hour demonstration on the art of solvent-less wax.
Nikka T Introduces Us To Solventless Wax
Since he grew up in northern California, it's no surprise that Nikka T started experimenting with making hash at an early age (around 16 or 17). After high school, he moved to Amsterdam for awhile and got the education of a lifetime. He learned from the legendary hash-maker and activist, Mila Jansen, who released a two-bag extraction system in the 90's.
"Your hash has changed my life for the better, it takes less meds to get my meditation & my pain to be eliminated" – Testimonial from Essential Extracts patient.
When Nikka T returned to the United States, he settled in Boulder, Colorado; it was there that refined his skills at making hash. according to him, solvent-less wax is simply the highest grade of solvent-less hash. Its easily dabbed on a skillet and is named for its waxy, oily appearance. In fact, it looks a lot like BHO wax.
Now, Nikka T has spent over 10 years perfecting his craft and he provides his solvent-less hash to a number of Colorado Dispensaries. His company, Essential Extracts, processes trim for dispensaries and makes it into solvent-less wax. The testimonials on the Essential Extracts website really paint the best picture of their impact on the community.
Is Solventless Wax Better?
This really is a bit of a loaded question. Some people would tell you that BHO is perfectly safe, and others would swear that its incredibly dangerous. In reality, it depends the person who is making your BHO. The important thing is to be sure that your concentrate is purged well – there shouldn't be any solvent left in the concentrate when you vaporize it.
This really isn't a difficult concept to understand and most concentrate makers take every measure to be sure that no solvent remains at the end. Even still, there are a great deal of people who disagree with using chemical solvents to extract the desired cannabinoids. It doesn't matter to them if the solvent has been purged, they don't want the chemicals to come in contact with the cannabinoids whatsoever.
There can be any number of reasons for this stance against chemical solvents, and solvent-less wax is a great way to match the potency of chemical extracts, like BHO. 'Solvent-less' simply means that no chemicals were utilized during the extraction process.
People like Nikka T are spreading the good word about using water to get amazing results.
The purity of the product has proved enough to convert more lovers of BHO every day. It's one of the cleanest, purest forms of smoking possible.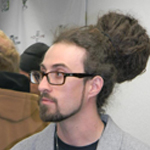 Selecta Nikka T
For those in the know, Nikka T, owner of Essential Extracts, is associated with some of the best hash in the world. He is also the founder of the Extract …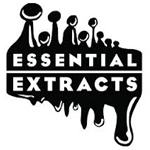 Essential Extracts
Essential Extracts is an award winning extraction company based in Denver, CO. Founded in 2010, they provide solvent-less extraction services and wholesale concentrates to licensed MMCs, OPCs, and MIPs.Essential Extracts maintains that they "strive for …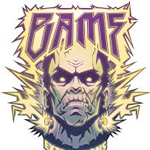 BAMF Extractions
BAMF Extractions is an award-winning extraction company based in Los Angeles, CA. Since 2011, they have prided themselves on experimenting with new methods of solvent-less extractions.Awards: 3rd- 2013 US High Times Cannabis Cup- Mixed Hash, …