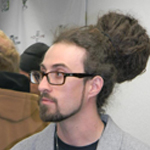 Biography
For those in the know, Nikka T, owner of Essential Extracts, is associated with some of the best hash in the world. He is also the founder of the Extract Artists Harvest Fest in Denver, as well as a DJ.
Being from Northern California, Nikka T started learning about hash early in life. However, it was when he moved to Colorado, about 13 years ago, that he started getting serious about hash making. He traveled to Amsterdam and learned some tools of the trade from the "Hash Queen," Mila Jansen.
In turn, Nikka T has offered his consulting services to a variety of people, whether it be edible companies, hash makers, or even politicians. As a result, his standard of quality is spreading through the industry. One notable company that Nikka T consulted with in the past is BAMF Extractions.
Companies
Essential Extracts
Owner
Essential Extracts is an award winning extraction company based in Denver, CO. Founded in 2010, they provide solvent-less extraction services and wholesale concentrates to licensed MMCs, OPCs, and MIPs. Essential Extracts maintains that they "strive for the ultimate in purity and quality using solvent-less methods of extraction." …
OG
Partner
Based in Colorado, OG is a unique partnership that manufactures pharmaceutical-grade cannabis products. It was founded in 2013, pooling the respective talents of Denver Relief, Essential Extracts, and TC Labs in an effort to improve the quality of extracts and cannabis products. OG operates a large-scale greenhouse facility that will be dedicated to the production of solvent-less cannabis extracts. Specifically, they are set to release a line of solvent-less RSO capsules with a broad cannabinoid spectrum.