view full HD gallery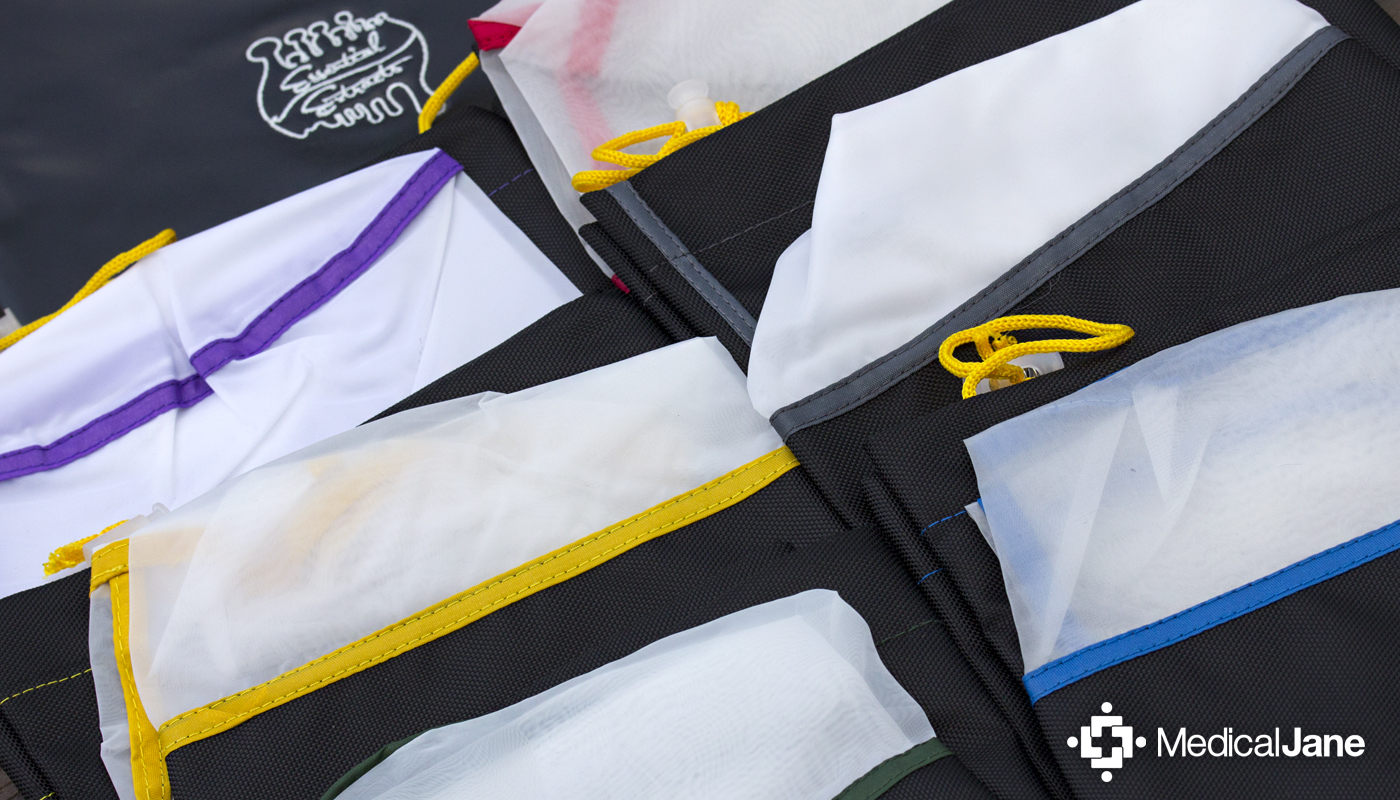 The Essential Extracts Bags Version 2.0 From Nikka T
Tested and approved by Nikka T himself, the Essential Extracts team has unveiled the second version of their ice-water extraction bags. They are available in two sizes (5 gallon and 20 gallon), and were developed to provide hash-makers with quality hash bags at an affordable price.
Essential Extracts Releases Tools For Hash Connoisseurs
Founded by Nikka T in 2010, Essential Extracts is one of the premier concentrate companies in Colorado. They specialize in solvent-less extraction methods (ice water extraction, dry sieve, etc.), while striving for the "ultimate in purity and quality."
Holding to that mission, the Essential Extracts camp has won a laundry list of awards, including 1st place at the US Cannabis Cup in 2013. Of course this makes sense when you consider that Nikka T has spent over 10 years perfecting his methods to produce the highest quality of solvent-less wax possible.
"Essential Extracts have released a number of tools for patients who wish to produce and medicate with their own solvent-less hash."
Mila Jansen and Bubbleman have each built a reputation for crafting the first generation of hash bags, as well as pioneering the initial water hash movement with legends like David Watson and Kenneth "K" Morrow.
However, butane honey oil (BHO) began to surpass water hash in popularity, and interest in water hash really seemed to fade until recently.
In turn, Nikka T and a few more of America's best hash makers took it upon themselves to lead a solvent-less revolution through community-sourced education.
Furthermore, Essential Extracts have released a number of tools for patients who wish to produce and medicate with their own solvent-less hash. Most notably, the Colorado company released a line of titanium screens to be used when vaporizing hash, as well as a new generation of extraction bags.
Essential Extracts Bags 2.0: Nikka T's Very Own Hash Bags
Knowing that Nikka T goes to great lengths to produce quality medicine for his patients, I was excited to see what the Essential Extracts team came up with as far as water extraction bags are concerned. At the same time, I was intrigued to see what would make the Essential Extracts Bags stand out from the crowd.
Nikka T has long been a proponent of Mila's Ice-O-Lator bags, so I was a bit surprised to see that each set of Essential Extracts bags comes with 6 different bags to separate glandular trichome heads of various sizes – 25 micron, 38 micron, 70 micron, 120 micron, 160 micron, 220 micron.
For comparison, Bubbleman's Bubble Bags and Boldtbags each come with 8 different sizes of bags.
"The Essential Extracts Bags are constructed from the strongest non-leak material available, and are guaranteed not to rip, tear, or crease."
The bags are available in 5 gallon ($149.99) and 20 gallon ($299.99) varieties.
I was happy to see the 5 gallon set of bags fits perfectly in a traditional Home Depot bucket, and the Essential Extracts team tells me that the 20 gallon set will perfectly fit inside of a 20 gallon trash can for those running large quantities of material.
Upon arrival, each set of Essential Extracts bags comes complete with a water-proof, stitched-leather carrying case. The bags themselves are constructed from the strongest non-leak material available, and are guaranteed not to rip, tear, or crease.
At the same time, the Essential Extracts Bags are shorter and more lightweight compared to most other options (Bubbleman recently released the Bubble Bag Lites, which are similar in weight). According to Nikka T, this was intended to make the them easier to maneuver.
Furthermore, each set of Essential Extract Bags comes with a built in grommets for those who use a pulley system when performing ice water extractions. They also have drawstrings to tighten the bags around a container of your choice.
How To Use The Essential Extracts Bags Version 2.0
While may seem like common sense to some, not everyone knows the process required to produce quality solvent-less hash. So, we thought it would be helpful to provide a quick run-through of how to properly perform an ice-water extraction.
Start with the highest quality cannabis possible – this the most important aspect of making hash
Place your source material (use fresh-frozen trim AND flowers if possible) inside of a bucket and/or large trash container
Add purified water with plenty of ice – you want the water between 32°-34° F so that the trichomes break away more easily
Stir the material gently for a few minutes to encourage the trichomes to break away from the material – a wooden spoon should do the trick
Place the bags into a separate container in ascending order (25 micron, 38 micron, 70 micron, 120 micron, 160 micron, 220 micron)
Pour the bucket of water into the bag-filled container (220 micron on top) – use a screen to prevent the any plant material from falling in.
Rinse the product with filtered water after collecting the resin
One at a time, scrape the resin from the bottom of each bag and lay them out in thin layers to dry – the quality will vary depending on which bag the hash was pulled from, so it's recommended to keep it all separate and labeled according to micron size
Although the extraction is basically complete at this point, most hash makers will tell you that drying the final product is the most important part of the process. There are many schools of thought on the subject, so I won't get into it for now. However, Nikka T does touch on the topic (and a few more advanced aspects of making hash) in the video shown below:
What We Liked About The Essential Extracts Bags
Shorter, lightweight design makes the extraction process less physically demanding
Drawstrings to help tighten the Essential Extracts Bags around your bucket
Durable, long-lasting design – Essential Extracts guarantees that they will not rip, tear, or crease
Built-in grommets designed to be compatible with pulley systems
Water-proof leather carrying case adds value to the purchase
Essential Extracts Delivers With Affordable, Quality Hash Bags
Solvent-less hash is one of my personal favorite ways to medicate, as it offers the benefits of cannabis concentrates without the possibility of harmful residual solvents in the medicine. I've wanted to splurge on a set of quality hash bags for years, but I never seemed to be justify the cost in my budget.
Hence my excitement for the Essential Extracts Bags. They bring the sort quality that should be demanded from every hash bag and at a fraction of the cost ($149.99) of a number of their competitors. Of course, the fact that they're "Nikka T certified" doesn't hurt.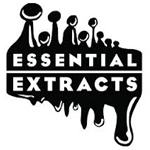 Essential Extracts
Essential Extracts is an award winning extraction company based in Denver, CO. Founded in 2010, they provide solvent-less extraction services and wholesale concentrates to licensed MMCs, OPCs, and MIPs.Essential Extracts maintains that they "strive for …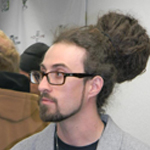 Selecta Nikka T
For those in the know, Nikka T, owner of Essential Extracts, is associated with some of the best hash in the world. He is also the founder of the Extract …