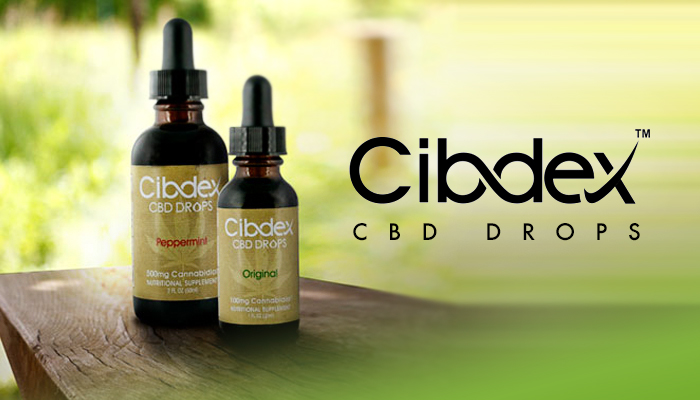 Cibdex CBD Drops From HempMeds PX
Cibdex CBD Drops From HempMeds PX
HempMeds PX recently unveiled the release of two new product lines at the CHAMPS Trade Show in Denver: Cibaderm and Cibdex.
The hemp-based CBD tincture is the only product available from Cibdex right now, but they come in "Original" and "Peppermint" flavors. The company plans to release capsules in the future as well.
Like the rest of the HempMeds PX products, the cannabidiol (CBD) drops are legal to be sold in all 50 states. They come in two different sizes: 1 fl. oz (100 mg CBD) and 2 fl. oz (500 mg CBD), which is 2.5 times more concentrated according to the Cibdex website.
How Are Cibdex CBD Drops Made?
Cibdex CBD Drops are made with 15.625 milligram of hemp oil tincture from hemp cultivars with an high amounts of industrial CBD. Other ingredients include: Kosher Vegetable Glycerin, Water, Emulsifier (Sorbitan Monoleate), Lecithin, Potassium Sorbate, and Stevia Extract for sweetening.
"Cibdex CBD Drops are kosher, non-GMO, low-glycemic, and non-psychoactive."
There are no artificial colors, preservatives, or ingredients. The Cibdex team stresses the importance of non-GMO hemp grown without pesticides, herbicides or chemical fertilizers as well.
Because there is no sugar added, the American-made Cibdex CBD Drops are labeled as low-glycemic too. So for those keeping track, the tincture is Vegan, Kosher, non-GMO, low-glycemic, and non-psychoactive.
HempMeds and the Medical Marijuana Inc. Controversy
It's not all blue skies and green fields when it comes to HempMeds PX. In fact, as you do more research on HempMeds PX parent company, Medical Marijuana, Inc., the more controversy you will discover. Some are even going as far as calling HempMeds PX and similar companies "hemp oil hustlers."
In late 2014, Project CBD released a special report outlining the lack of transparency in sourcing of the hemp for the CBD oils being sold. The report also discusses a vial of Real Scientific Hemp Oil that tested positive for heavy metals (and was then retested with different results) and multiple vials of RSHO Gold testing positive for hexane and other dangerous industrial solvents.
On January 8, 2015, Project CBD and CannaVest (a subsidiary of Medical Marijuana Inc.) posted a joint statement in defense of the report, detailing additional testing results. They note, however, that "These findings do not negate or refute the lab data presented in Project CBD's original report," which is questionable to say the least.
How Do The Cibdex CBD Drops Affect Me?
I decided to give the Cibdex CBD drops a try… first by sampling the 500mg versions of each Cibdex CBD Drops flavor. I was not impressed; not only was I let down from the bitter taste with traces of chlorophyll, but the effects were less than satisfying. In fact, I began to get a headache after a few days of using the product, so I stopped use altogether. Their website states that they can be added into food or beverages, but I preferred to administer a few drops underneath my tongue like I would do with any other tincture.
"The Cibdex CBD Dropswere not very successful at managing stress and/or anxiety; I would not feel comfortable referring this product to other patients at this time."
Having said that, the lack of THC allows the Cibdex CBD drops from Medical Marijuana Inc. to be legal in all 50 states. This however, does not mean you should scramble to have it ordered to your doorstep. After all, there is a reason it is legal in all 50 states. Because it has limited cannabinoid content and shady material sources, it is highly recommended that truly sick patients do not to use these CBD drops (or any Medical Marijuana Inc product) as a first-course of treatment for any ailment or disorder.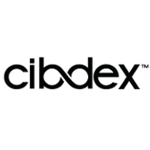 Cibdex
Cibdex is a California-based company that exists under the umbrella of Medical Marijuana, Inc. The Cibdex product line is represented by HempMeds Px. Cibdex sells a hemp-based tincture that is Vegan, Kosher, non-GMO, low-glycemic, and …