view full HD gallery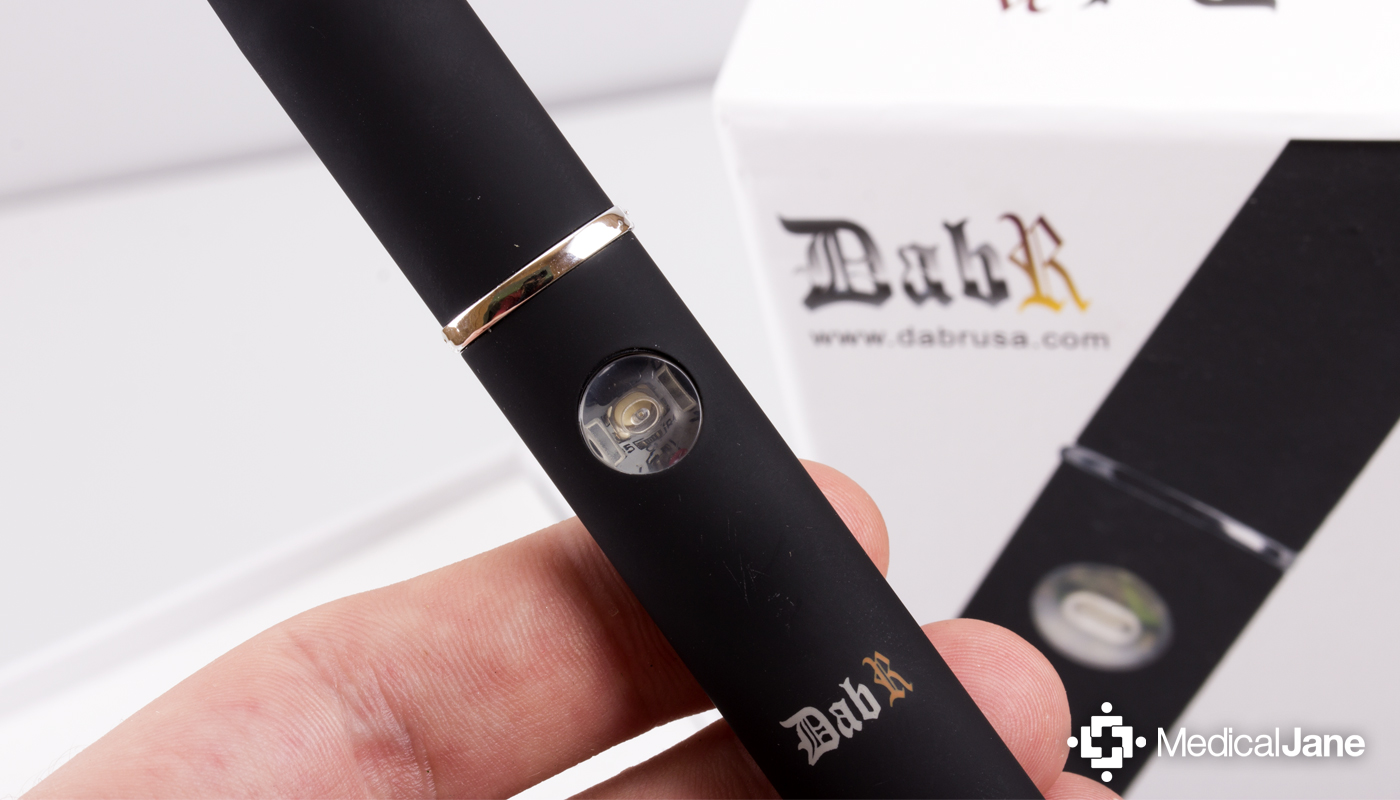 The DabR: A Discrete Portable Pen Vaporizer
The DabR vaporizer pen, DabR USA's flagship product, is a conduction-style portable vaporizer that is best suited for use with cannabis concentrates. It may be best compared to the original Cloud Pen, but the DabR utilizes a slightly different atomizer with ceramic-covered coils.
The DabR Pen Vaporizer: Recommended For Concentrates Only
As mentioned above, the DabR pen vaporizer is very similar to the original Cloud pen, but with a slightly different atomizer. It retails for $89.95 according to the DabR USA website.
The DabR vaporizer comes with a 3-in-1 atomizer that was intended to be compatible with concentrates as well as dry herb. Specifically, the atomizer is longer than most and utilizes a ceramic-covered coil that is wrapped six times around the filament.
"Despite its intended use, I would not recommend the DabR dry herbs."
Despite its intended use, I would not recommend the DabR dry herbs. Cleaning the inevitable mess after using the pen to vaporize flowers is sure to prove problematic and I've yet to come across a positive account about the atomizer's ability to vaporize flowers.
To my disappointment, the atomizer just about where the attempted innovation came to a screeching halt. Even the packaging (inside & out) looked as if it was inspired by early generations of the Cloud.
When it comes to vaporizer pens, branding can be just about the only way to set your product apart. Knowing this, it's surprising to me that DabR USA did not not attempt to separate itself from the pack with a more concerted effort placed on their branding.
How To Use The DabR Pen Vaporizer
As is always the case, the first thing you will want to do when when opening your DabR unit is make sure it is charged. Plug the USB charger into the bottom of the pen and you should see a small LED light. This lets you know that it's charging. We recommend that you charge the unit for no longer than 20-30 minutes.
Consider using a hot dab tool to slightly melt down your concentrates if they are in more of a solid consistency like shatter or budder.
Using a dab tool, you will then want to load the DabR vaporizer pen with the concentrate touching the heating element (coils and fiber wick filament).
Because of this, we have found that runny concentrates tend to work better with this pen. Consider using a hot dab tool to slightly melt down your concentrates if they are in more of a solid consistency like shatter or budder.
It's smooth sailing from there. Simply press the button on the front of the pen and inhale.
It should be noted that these cartridges are known to burn out every now and again. We are not yet sure on the estimated life for each one, but we will update this review as soon as we learn more. Nonetheless, DabR USA sells extra 3-in-1 atomizer for $25.99 apiece. We wish they would sell the cartridges in bulk too – 3-pack, 5-pack – but that's a different story altogether.
What We Liked About The DabR Pen Vape
Uses coils covered in ceramic
15-second automatic shutoff allows for long, slow pulls of vapor.
Small enough to fit in your pocket.
Intuitive Design – load the pen, press a button, and inhale. It's that easy.
DabR USA offers a one-year warranty on "all manufacturer defects"
What DabR Vape Pen Should Improve
Can some explain why the cap on top of the atomizer is necessary? Until then, I don't see the point and always remove this part.
The vapor produced can develop a bit of a burnt taste over time. This is likely due to some concentrate being heated through conduction, not convection.
I would love to see DabR USA change their packaging to make it a bit more original.
We wish that the DabR pen vaporizers came with an anodized finish to improve on its overall feel. It feels like it was made in China – weird.
The burnt taste raises concerns. I'm not sure what materials should be considered, but I would like DabR USA to explore a healthier option.
DabR USA Offers Patients Another Portable Vape Pen Option
It's no secret that we here at Medical Jane aren't the biggest fans of the recent pen vaporizer trend. The market is largely oversaturated with models that are essentially copycats of one another. Frankly, most of them are produced by third-party manufacturers in China and simply re-branded.
Companies like Cloud V and Dr. Dabber have focused their efforts on developing an atomizer that will set their product apart. Sure enough, DabR USA chose to follow recent trends and they took a similar approach.
Nonetheless, vape pens can offer a great deal of functionality for patients who wish to maintain access to their medicine while on the go. I expect that the first company to really get it right will corner the market for years to come; the question is who will it be?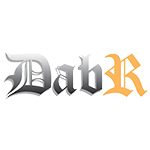 DabR USA
Based in California, DabR USA was formed to create a vape pen that focused on durability, reliability, and versatility. Their flagship DabR vaporizer was designed for use with dry herbs, concentrates, and e-liquids. MANTIS_RECOMMEND = …