view full HD gallery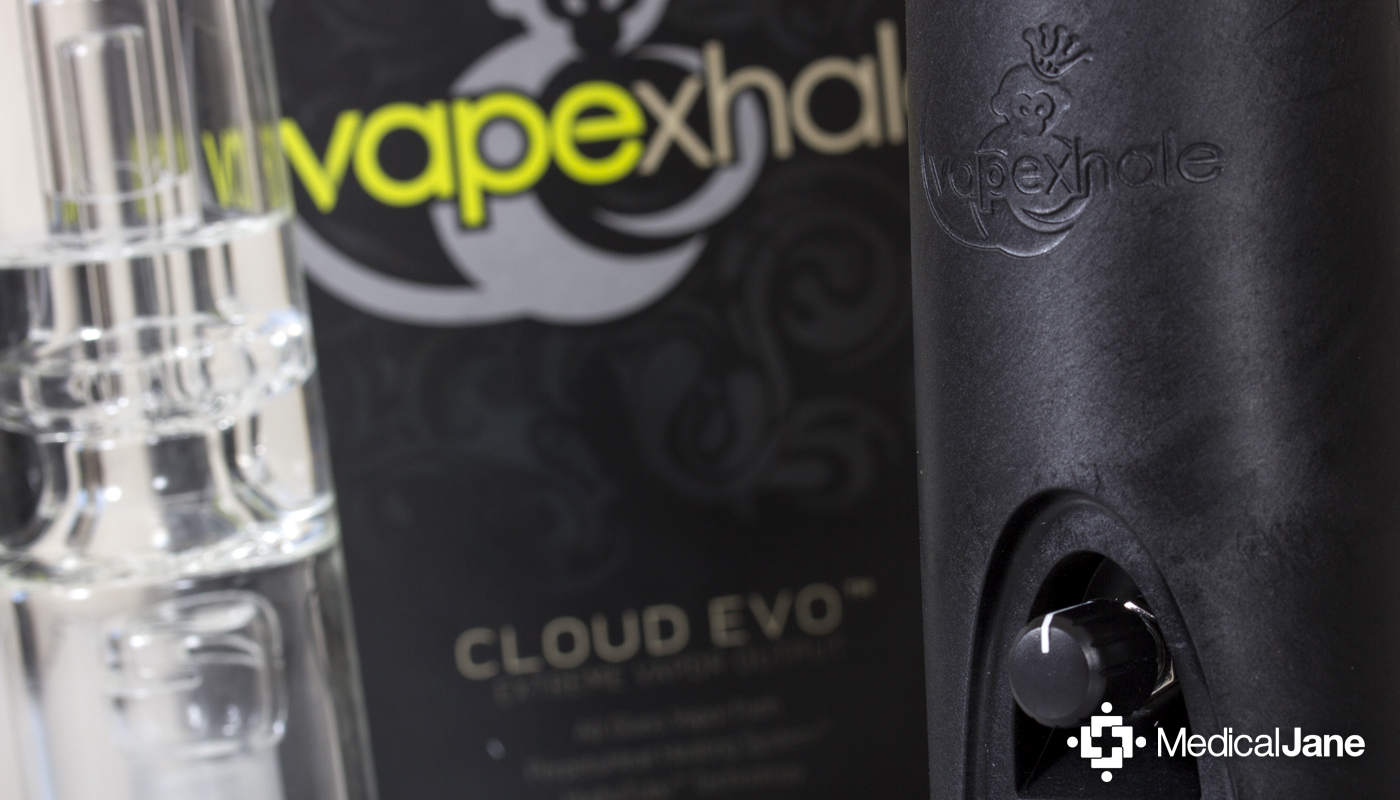 VapeXhale Cloud EVO Vaporizer Review
Manufactured by VapeXhale, the Cloud EVO is a stationary vaporizer that utilizes an all-glass vapor path. It represents the second generation of the VapeXhale Cloud and certainly raises the bar for all stationary vaporizers.
Keeping tradition alive, VapeXhale continues to rely on the use of hydratubes to deliver tasty, water-filtered vapor. The Cloud EVO Vaporizer is extremely easy to use, making it a popular choice among first-time vaporists. The EVO heats up much quicker than the original model while carrying less weight. Even better, The Cloud EVO is compatible with all previously produced VapeXhale Cloud accessories — great for those who have already invested in previous models.
VapeXhale Combines Health & Technology
Based in San Francisco, VapeXhale is a technology driven, health company whose focus is to create and provide superior vaporization products. It was founded in 2009 by Seibo Shen (CEO) and Chris Murcha (CFO) with intentions to create the ultimate vaporizing machine.
"VapeXhale saw a gap in the stationary vaporizer market and acted accordingly, releasing the original Cloud unit in 2012."
VapeXhale has successfully branded itself as a company driven to provide consumers with quality, healthy vapor. In recent years, a number of businesses have focused their efforts on developing next-generation vaporizing solutions.
While companies like UpToke, Firefly, and Indica have approached the market from the angle of portable vaporization, the VapeXhale team took a slightly different route. They saw a gap in the stationary vaporizer market and acted accordingly, releasing the original Cloud unit in 2012.
The VapeXhale Cloud received great reviews from the medical marijuana and legal cannabis community. With that said, there have been a few obvious improvements this time around. So much so that we would consider the Cloud EVO to be VapeXhale's first true production model. The original Cloud served as an incredibly effective beta-testing prototype.
The VapeXhale Cloud EVO: An American-Made Vaporizer
As mentioned, the VapeXhale Cloud EVO is the company's second generation vaporizer. They raised $143,000 in funding through an IndieGoGo campaign to help cover production costs, which only added to the anticipation of consumers nationwide.
Consistent with the original model, the Cloud EVO maintains its appeal with their patent-pending PerpetuHeat System (PHS). This utilizes a ceramic heating element that wraps around the all-glass vapor path for supreme vapor quality and taste. Due to the PHS, the Cloud EVO quickly varies the amount of heat required based on the users inhalation style. So, the consumer doesn't need to adjust their inhalation style to the vaporizer in order to achieve optimal vapor production.
According to the VapeXhale website, the Cloud EVO's base price is set at $449.99. However, consumers should be prepared to drop a few more bucks on one of the many glass HydraTubes available when purchasing an unit. You could opt for the simple mouthpiece at no additional cost, but the benefits of water filtration are then lost. Most consumers opt for a HydraTube due to the Cloud EVO's ability to produce copious amounts of vapor; the moisture conditioning and diffusion definitely help to smooth the vapor out.
"The Cloud EVO is extremely versatile. It allows each consumer to tailor a unit to their individual needs (and budget)."
VapeXhale sells over 8 different styles of glass HydraTubes (and more in the works), ranging in price from $174.99-$399.99 for the SwagCycler that they released at the first Medical Cannabis Cup of 2014. The company also offers a stand for the HydraTubes that retails for $20.00.
Those already familiar with the original model will be happy to hear that the Cloud EVO is backwards-compatible, meaning that any accessories (i.e. HydraTubes) will fit both units. In fact, they each utilize a 18.8mm fitting that allows users to attach any water pipe with a 18.8mm joint. In order to do so, one may simply flip the unit up-side down and attach it to their favorite water pipe.
Further, VapeXhale offers the CloudBuddy, an adapter for stemless glass pieces that may not have the width clearance for a Cloud EVO. It's definitely something to consider if you have an extra $49.99 to devote to your home-vaporizing needs. Simply put, the Cloud EVO is extremely versatile. It allows each consumer to tailor a unit to their individual needs (and budget).
How To Use The Cloud EVO Vaporizer
The VapeXhale Cloud EVO arrives in a black box covered in glossy graphics and the company's stone monkey branding. Inside the box you will find the vaporizer unit, a detachable power cord, 2 EZ Load Bowls (ELB), an instruction manual, and a warranty card good for one year.
As noted above, most consumers will also want to splurge for one of the HydraTubes listed on VapeXhale's website. We went with the Barrel model, blown by Swagger Glass, though we've always been fond of the SSFG HydraLine package that accompanied our first VapeXhale Cloud.
Normally, I would take the time write out a number of steps about how to operate the Cloud EVO. However, the team at VapeXhale made things easy this time around. The following video pretty much has you covered:
One thing not discussed in the video is temperature control. Though it would be awesome, the precise temperature is not shown on the unit. We tend to start with the dial at 3 o'clock so that it heats up faster.
Once the light turns green, we typically begin out vapor session with the dial between 11 o'clock and 12 o'clock. Of course, this is largely based on personal preference and you'll find a routine that works best for you.
Just as simple as the VapeXhale EVO's design is the process used to clean its components. The hydratubes can be cleaned just like any other water pipe – 99% isopropyl alcohol works wonders. As for the EZ Load Bowls (ELB), VapeXhale recommends soaking them in rubbing alcohol for about 40 minutes and rinsing them in warm running water. Caution: make sure the ELB is dry before using it again – water and electronics don't mix well.
What We Liked About The VapeXhale Cloud EVO
99.995% glass vapor path – the bowl itself utilizes a heat-resistant stainless steel screen
True convection-style vaporizer – allows you to really taste the vapor
Top-of-the-line vapor production
Lightweight – the Cloud EVO is noticeably lighter than the original model
Simple design requires little to no learning curve for first-time users
Brighter LED light – easily know when the unit is ready or heating up
The unit maintains a consistent temperature at all times – it only heats up when you inhale
Full control over vapor thickness – varies on temperature and the amount of material used
Versatility and customization options available – Cloud EVO is designed to work with a wide variety of water pipes
Includes one year warranty
How Could VapeXhale Improve The Cloud EVO Vaporizer?
Throwing in the hydra-tube foot at no additional cost would be a nice touch
Smaller hydratube options for concentrate-use would be great for the future
A faster heat-up time would be fantastic, although this unit does heat up quicker than a majority of other stationary vaporizers on the market
The top of the VapeXhale EVO unit tends to run hot with prolonged use – a cooling solution or heat-sleeve would be appreciated
Custom-branded covers (in different colors and/or materials) would allow additional personalization options
VapeXhale Cloud EVO: An Innovative, Health-Conscious Vaporizer
My first reaction was to knock the Cloud EVO for its price point – you can expect to spend around $600 for the unit and a hydratube. However, that price is pretty much on point with the classic Volcano vaporizer. So, it's hard to complain when you consider all that the EVO has to offer.
"VapeXhale improved on the original Cloud vaporizer in a number of ways, and it was no slouch either."
VapeXhale has stayed true to its mission to combine innovative technology and the benefits of vaporization. They improved on the original Cloud vaporizer in a number of ways, which was already a winner of best product at past Medical Cannabis Cups.
If you are in search of a connoisseur-quality vapor experience, you should consider trying this vaporizer. Its all-glass delivery system and true convection-style heating system make the Cloud EVO a force to be reckoned.
Overall, the Cloud EVO is the perfect vaporizer for glass connoisseurs in search of a healthier way to medicate. Its versatility allows consumers to determine which water pipe is best for their individual needs. The EVO can be used with dry herb and concentrates, but VapeXhale will be releasing an attachment shortly that they believe could disrupt the dabbing community with its ease of use and convection-style vaporization principles.
Best Deal From Around The Web
starting at
[[bestOffer().price | currency]]
+ Free Shipping
starting at
$449.00
+ Free Shipping
The above pricing is based on US residents with no tax obligation. Please wait while we detect your location and show more accurate pricing.
We were unable to load pricing based on your location, the above price is assuming US shipping with no taxes.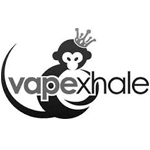 VapeXhale
VapeXhale is a technology driven, health company whose focus is to create and provide superior vaporization products. They are dedicated to creating products that satisfy the most sophisticated vaporists.VapeXhale was founded by two friends who …