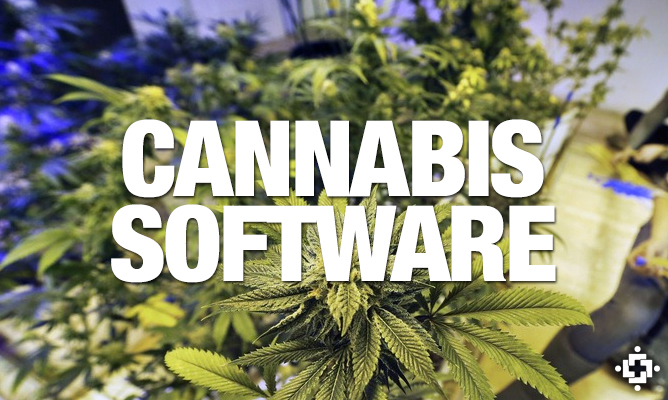 Matthew Cohen Discusses Advantages Of Software In The Cannabis Industry
Like any other industry with parallels to the cannabis industry, comprehensive software solutions are the norm. Agriculture, food processing, manufacturing, pharmaceuticals, nutraceuticals and so forth all are served by software solutions that ease record keeping, enforce best management practices, standardize operations, reduce error, and reduce operational costs through automation; the cannabis industry is no different, except that it is just now beginning.
Up until now, the medical cannabis industry has operated on large margins, low levels of regulation, low taxes and moderate competition. With these new changes in the maturation of the industry we are finding operational models needing to shift to "Cannabis Industry 2.0".
The operating protocols that served the medical cannabis industry up until now came over from the cottage and illicit industry preceding it. Those methods that supported our burgeoning industry up to this point are now bottlenecking, as scalability is needed and standardization is therefore required.
Software Contributes To "Cannabis Industry 2.0"
What we called "small scale" in the early days of medical marijuana is now being replaced with the "new small scale." We are not talking about Big Marijuana here. We are essentially talking about going from backyard stills or homebrews to commercial microbrew sized operations (for lack of a better parallel).
"The new breed of regulation is creating restraints that are spawning these new "microbrews", which in turn are making higher quality, more consistent and reliable products."
The new breed of regulation is creating restraints that are spawning these new "microbrews", which in turn are making higher quality, more consistent and reliable products. This is where cannabis software is a critical component of every cannabis company wanting to operate in "Cannabis Industry 2.0".
A robust cannabis software offers the ability to scale, standardize, automate, track, manage cost centers, analyze key performance indicators (KPIs), communicate with other web based applications like regulatory bodies, export or manage financials, manage inventories, plan, budget, report, point of sale, time tracking, e-commerce and generally organize all of your company data.
Many companies these days are seeking software because their local regulatory body requires a "traceability system" to make sure that if the company was audited, the auditor can see where every gram has gone. The main purpose for this grew out of the fear of diversion to the black market and the desire to show regulators (and the Feds) that the industry is on the up and up.
Nowadays, compliance is just one element of what software does for the cannabis industry. In fact for many, it's a very small part of what software has to offer.
Cannabis Software Service Providers
Cannabis software solutions exist for the entire cannabis supply chain serving breeders, nurseries, producers (indoor, greenhouse and outdoor), extraction, infusion, processing, manufacturing, distribution, point-of-sale (POS), and e-commerce.
There are companies that offer cloud-based software-as-a-service (SaaS), locally installed software and companies that offer both. Many companies software can operate on a PC, Mac, tablet and smartphone with user interfaces tailored to those platforms. Software companies also offer support, training, configuration, updates, custom projects and more.
Some of the software companies that are serving the cannabis industry are listed below:
MJ Freeway – The original seed-to-sale software initially built from the ground up for Colorado's market.
BioTrackTHC – Another company offering seed-to-sale software that has also provided the service of building a portal for the Washington State Liquor Control Board, allowing the agency to receive licensee's compliance data automatically sent from their software of choice giving the WSLCB their oversight of the licensees and the industry in WA.
Agrisoft – A brand new company offering seed-to-sale software and some CO specific functionality.
Quantum 9 – A company offering grow and POS software. Ed Rosenthal, the author of "Closet Cultivator", a famous marijuana grow book is part of the company.
TRiQsoft – A software built by TRiQ in collaboration with FarmSoft focusing on the needs of companies that make cannabis products, perform seed through SKU product distribution with integration to POS and e-commerce partners.
When choosing cannabis software for your company…
Review all materials, online videos and pricing.

Confer with all relevant parties on your team.

Consider your internet connection and state regulations.

Be aware of what your company needs, but it is just as important to also be aware of what it does not need.

Request online live demos to get to the bottom of your unanswered questions and finish your due diligence process.

Don't make your decision in haste – switching software in the middle of a successful business takes significant planning, training and time, which all adds up to dollars.

Choose a company that meets your needs today, but that you are confident will meet your needs in the future – whatever that future looks like.
Below are some the general features along the supply chain to look for in cannabis software. Keep in mind that each company offers some of these features, but each company offers different levels of detail and functionality for each module:
Cannabis traceability
Food-grade traceability
Inventory management
Equipment management
Vendor management
Cultivation management
Processing and manufacturing management
Barcoding and labeling
Automation and equipment integration
Cost accounting
Budgeting
Planning
Recipe, batch and production method management
Quality control testing
Key performance indicators analyses and reporting
Regulator portal integration
Excise tax reporting
Financial software integration or export functions
Warehouse management
Wholesale point-of-sale/distribution management/Mobile POS/Shipping
Multi-language
Configurability (employee permissions, interface controls, control of fields, etc.)
Standard operating procedure and best management practice support
Multi-currency
Multi-site
Multi-company
Alerting and auto-emailing systems
Patient management
Point-of-Sale
Biometric security integration
Time tracking
E-commerce
It is safe to say that regardless of your scale and type of operation, your company needs a software solution. Choosing the right one from the start will foster your companies growth, offer the compliance support required by law, and make for a much more organized and fluid operation.
This will make the lives of employees, management, customers and shareholders all the better. And that is a measure of true success.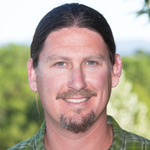 Matthew Cohen
Matthew Cohen is Founder/CEO of TriQ Systems and Co-Founder of the Emerald Growers Association. He has operated many different medical cannabis businesses in California that span all of the seed to sale sectors for the …