view full HD gallery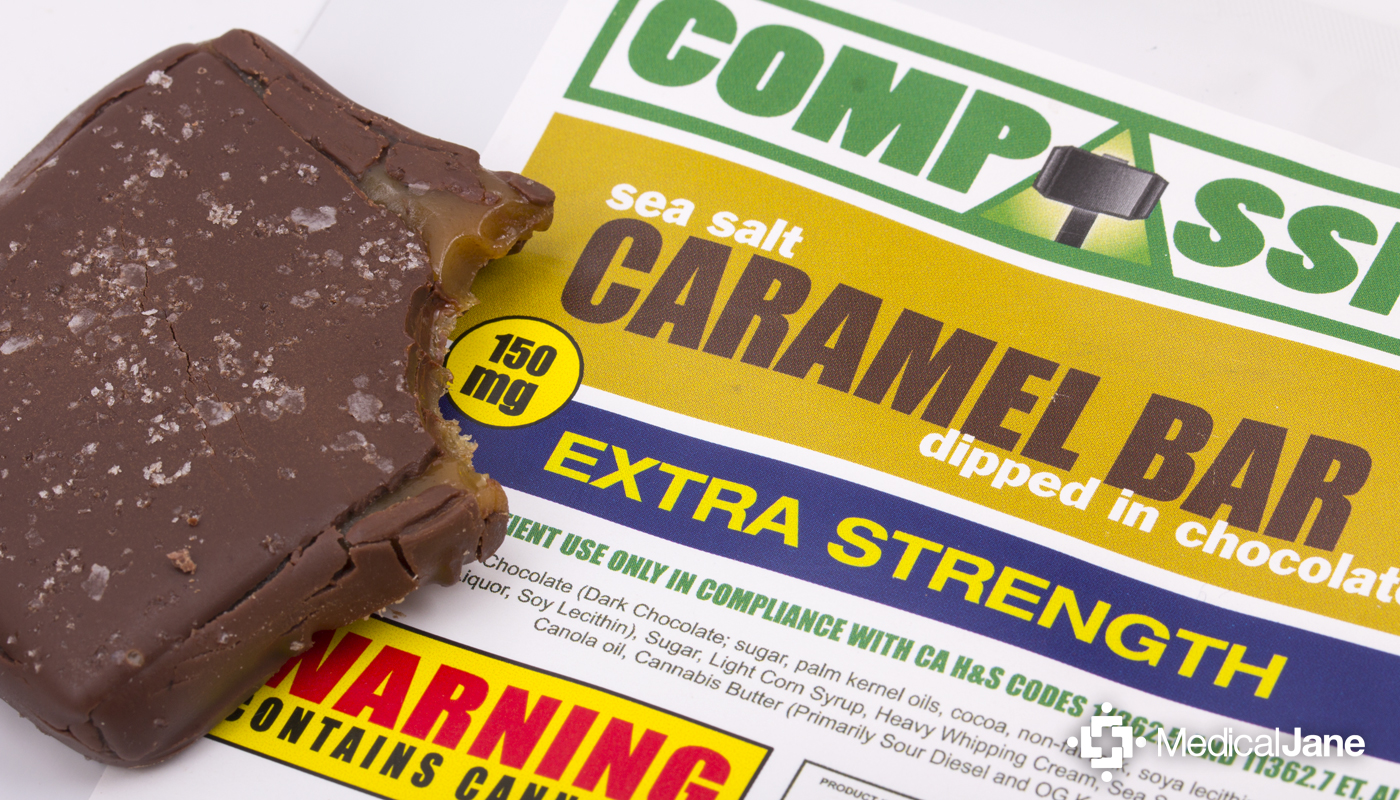 Extra Strength Chocolate Sea Salt Caramel Bar From Compassion Medicinal Edibles
Compassion Medicinal Edibles' Chocolate Sea Salt Caramel Bar is one of the most popular items in their product line. It is described on the Compassion website as a "creamy smooth cannabis caramel enveloped by rich chocolate- topped with sea salt sprinkles."
Compassion Edibles's Sea Salt Caramel Bar Is A Fan Favorite
Working with a number of dispensaries in California, Compassion Medicinal Edibles is one of the most highly-respected providers of cannabis infused products in the nation. I've had the pleasure of sampling a number of their products and they rarely disappoint.
Compassion was founded in 2000 under the name Tainted Edibles, a moniker it held until 2007. They are based in the San Francisco Bay Area and have a diverse product line that includes Chocolate Chip Cookies, Baklava, Granola, Chocolate Covered Pretzels and their signature line of Tainted Truffles (Cookie Mint, French Chocolate, Bacon Chocolate, etc.).
Compassion Medicinal Edibles currently offers patients 30+ options of infused edibles in various sizes, shapes, and flavor profiles. Sea Salt Caramel Bar, dipped in chocolate is one of the most popular items. In fact, the legendary Debby Goldsberry recently announced that she is a "huge fan" of the treat in her recent review for Ladybud Magazine.
Extra Strength Sea Salt Caramel Bar Dipped In Chocolate
According to the Compassion Edibles website, the Chocolate Sea Salt Caramel Bar is "possibly the world's most amazing candy bar." With such confidence in their product, I was intrigued to see whether they could back up their hubris.
I've said it before, but it is the detailed information on each package that I appreciate most about Compassion Edibles. The display includes a prominent warning label that reads, "CONTAINS CANNABIS", as well as another warning that the product contains peanuts.
Furthermore, I was happy to see that Compassion Edibles clearly dictates which strains of cannabis they use in each recipe. The list of ingredients for the Chocolate Sea Salt Caramel Bar is as follows:
Chocolate (Dark Chocolate; Sugar, Palm Kernel Oils, Cocoa, Non-Fat Milk, Soya Lecithin Emulsifier, Chocolate Liquor, Soy Lecithin)
Sugar
Light Corn Syrup
Heavy Whipping Cream
Sea Salt
Vanilla Extract
Canola Oil
Cannabis Butter (Primarily Sour Diesel and OG Kush)
Also provided on the Chocolate Sea Salt Caramel Bar's labeling is a note that estimates how much dried cannabis went into each package (≈11.62 grams), born on/best by dates, and a lot number in order to allow Compassion to track each batch they produce. They recently added bar codes to their packaging as well (not pictured).
The only other piece of information I would personally like to see on Compassion Edible's labeling is a more detailed breakdown of the cannabinoid profile. While it clearly provides the tetrahydrocannabinol (THC) content (150 mg), I would love to know how much cannabidiol (CBD), cannabinol (CBN), etc. is contained in each package.
How Might The Chocolate Sea Salt Caramel Bar Affect Me?
I recently had a chance to speak with Amber Senter, who oversees Sales and Marketing for Compassion. In our talks, she informed me the Chocolate Sea Salt Caramel Bar is her personal favorite item that they offer – she especially likes it when melted over a bit of ice cream for an infused sundae.
Senter echoed these sentiments in an interview with Diane Fornbacher of Ladybud, saying: "It has the perfect balance of sweetness and saltiness, that all goes together well with the pleasant cannabis taste from the caramel. The potency is also great. It works well to relieve muscle pain and loosen my joints, it offers a very nice relaxing sensation overall."
"It has the perfect balance of sweetness and saltiness, that all goes together well with the pleasant cannabis taste from the caramel. – Amber Senter
With this glowing endorsement, I was excited to see what all the hype is about. Before my first bite, I expected it to taste similar to chocolate-based candy bars like Snickers or Milky Way.
However, I quickly realized that caramel was the main focus as far as taste is concerned – I could detect no invasive cannabis flavor. The sprinkling of sea salt did mix well with the caramel, but it's not something I could eat a lot of in one sitting – I personally split the bar into two servings for this reason.
I found one half of the Chocolate Sea Salt Caramel Bar (75 mg of THC) to be best reserved for the late afternoon/early evening – it offered noticeable relief from pent-up stress, anxiety, and minor body aches in as little as 30 minutes. Patients with a lower tolerance for edibles will want to ration it out even further in order to achieve their desired dose.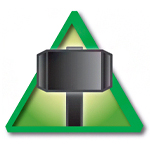 Compassion Edibles
Compassion Edibles is a California-based infused edible company that got its start in 2000. The company was founded in the San Francisco Bay by Mickey Martin under the name Tainted Edibles.Compassion Medicinal Edibles/Tainted Inc. offered …