view full HD gallery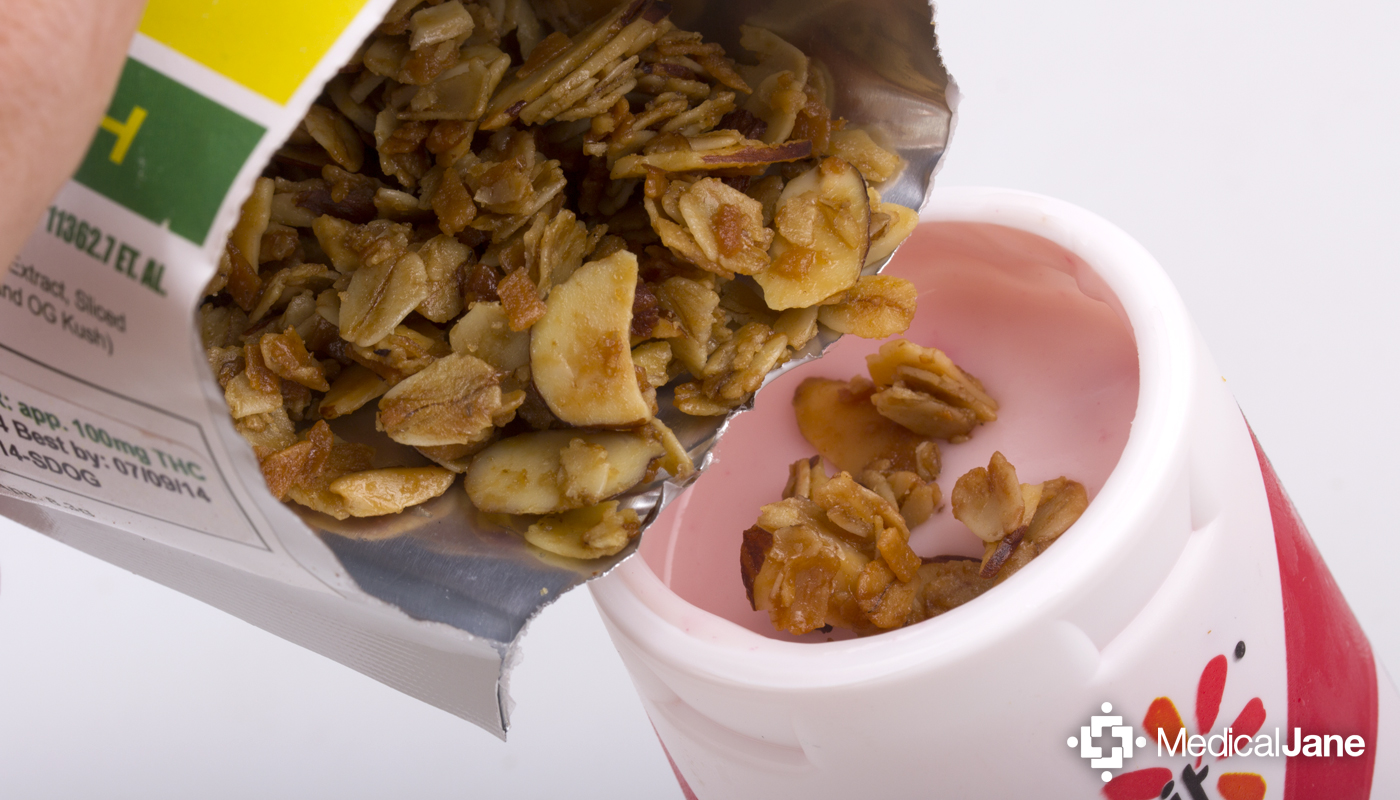 Regular Strength Cannabis Infused Granola From Compassion Medicinal Edibles
Compassion Medicinal Edibles describes their take on cannabis infused granola as "a timeless and tasty treat." Much like their signature line of Tainted Truffles, Compassion's granola comes in regular strength (100 milligrams of THC) and super strength (225 mg of THC).
Compassion Edibles' Infused Granola Is A Versatile Snack Food
Based in the San Francisco Bay Area, Compassion Medicinal Edibles is one of the most highly-respected providers of cannabis infused products in the nation. I've had the pleasure of sampling a number of their products and they rarely disappoint.
Compassion was founded in 2000 under the name Tainted Edibles, a moniker it held until 2007. They have a diverse product line that includes Chocolate Chip Cookies, Baklava, Caramel Popcorn, Chocolate Covered Pretzels and their signature line of Tainted Truffles (Cookie Mint, French Chocolate, Bacon Chocolate, etc.).
In total, Compassion Medicinal Edibles currently offers patients more than 30 infused edibles in various sizes, shapes, and flavor profiles. Of these, their cannabis infused granola is among the healthiest options.
Cannabis Infused Granola: Made With Cannabis Butter
The Compassion Edibles website describes their infused granola as, "Honey rolled oat bar pieces perfectly toasted and infused with cannabis butter." After reviewing most of the Compassion product line, I was particularly excited to see try their cannabis infused granola; I went with the regular strength (100 mg of THC) variety this time around.
I've said it before, but it is the detailed information on each package that I appreciate most about Compassion Edibles. The display includes a prominent warning label that reads, "CONTAINS CANNABIS", as well as another warning that the product contains peanuts.
Furthermore, it's nice to see that Compassion Edibles clearly dictates which strains of cannabis they use in each recipe. The list of ingredients for the cannabis infused granola is as follows:
Rolled Oats
Honey
Brown Sugar
Maple Syrup
Vanilla
Almond Extract
Sliced Almonds
Salt
Shredded Coconut
Cannabis Butter (Primarily Sour Diesel and OG Kush)
Also provided on the Granola's labeling is a note that estimates how much dried cannabis went into each package (≈8.3 grams), born on/best by dates, and a lot number in order to allow Compassion to track each batch they produce. They recently added bar codes to their packaging as well (not pictured).
The only other piece of information I would personally like to see on Compassion Edibles' labeling is a more detailed breakdown of the cannabinoid profile. While it clearly provides the tetrahydrocannabinol (THC) content (150 mg), I would love to know how much cannabidiol (CBD), cannabinol (CBN), etc. is contained in each package.
How Might The Cannabis Infused Granola Affect Me?
I've been waiting to get my hands on some granola ever since Alexis Jones showed us how to make infused granola in your crockpot using her coconut oil recipe. Eating half a bag (50 mg THC) was just about the perfect way to ward off anxiety and joint pain in the morning.
"The effects from eating a half-bag of granola lasted for about 3-4 hours."
The flavor profile of Compassion Edibles' infused granola was a mixture of honey, brown sugar, and toasted oats. I found it to be incredibly flavorful, and it was delicious when mixed in with yogurt to start the day off right.
One half bag of Compassion's infused granola (50 mg THC) was just about the perfect dose for my personal needs. It offered noticeable relief from pent-up stress and anxiety, and was light enough on the stomach that I found myself snacking on it throughout day.
The effects from eating a half-bag of granola lasted for about 3-4 hours, making an entire package the perfect way to get through a traditional 8-hour work day. On the other hand, eating the entire bag in one sitting was a great way to ward off minor pain and insomnia at the end of a long day.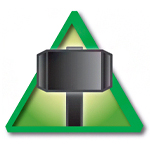 Compassion Edibles
Compassion Edibles is a California-based infused edible company that got its start in 2000. The company was founded in the San Francisco Bay by Mickey Martin under the name Tainted Edibles.Compassion Medicinal Edibles/Tainted Inc. offered …