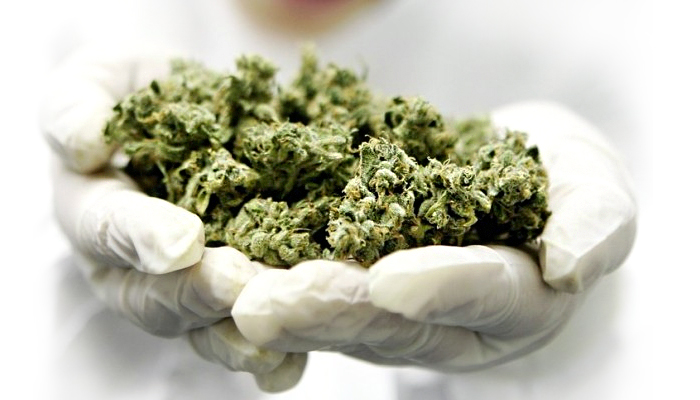 Colorado Prepares For Historical First Day Of Legal Cannabis Retail Sales
DENVER, CO — Seven months after being written into law, the first day of legal retail sales of cannabis in the US will be Wednesday (Jan. 1). Accordingly, business owners throughout Colorado are making their final preparations as the rest of the world watches in anticipation.
The Colorado Department of Revenue officially licensed the first 136 retail locations in the state last Monday. As previously reported, the list of licensed retail locations for adult use includes prominent names like RiverRock Wellness, Denver Relief, Greenwerkz, and more.
Nonetheless, businesses must also receive approval from their local government before any retail sales may commence. A total of 42 locations in the City of Denver had completed this task, according to last week's tally.
Legal Cannabis Available For Adult-Use Retail Sales January 1
No official announcement has been made about the facilities expected to open for adult-use January 1. Nonetheless, Mason Tvert, Director of Communications of the Marijuana Policy Project (MPP), estimates that there will be a few dozen locations scattered throughout Colorado.
"Millions of adults use marijuana in the United States, but only in Colorado will they be purchasing it from regulated businesses instead of in the underground market," Mr. Tvert explains.
A recent report published by the Denver Post echoes this sentiment with a list of expected retail destinations for the adult-use market come Wednesday morning. It highlights the following 24 facilities:
The Annie's, 135 Nevada St., Central City
Breckenridge Cannabis Club, 226 S. Main St., Breckenridge
Green Grass Alternative Medicine, 440 Lawrence St., Central City
3D Cannabis Center, 4305 Brighton Blvd., Denver
CitiMed, 1640 E. Evans Ave., Denver
Dank Colorado, 3835 Elm St., Denver
Denver Kush Club, 2615 Welton St., Denver
Evergreen Apothecary, 1568 S. Broadway, Denver
The Green Solution, 2601 W. Alameda Ave., Denver
The Green Solution, 4400 Grape St., Denver
The Grove, 74 Federal Blvd., Denver
The Haven, 777 Canosa Court, Denver
The Healing House Denver, 2383 Downing St., Denver
Kindman, 4125 Elati St., Denver
LoDo Wellness, 1617 Wazee St., Denver
Medicine Man Denver, 4750 Nome St., Denver
The Shelter, 4095 Jackson St., Denver
Northern Lights Cannabis Company, 2045 Sheridan Blvd., Edgewater
Patient's Choice of Colorado/Bud Med Health Centers, 2517 Sheridan Blvd., Edgewater
The Kine Mine, 2820 Colorado Blvd., Idaho Springs
BotanaCare, 11450 Cherokee St., Northglenn
Marisol Therapeutics, 922 Kimble Dr., Pueblo West
Alpine Wellness, 300 W. Colorado Ave., Telluride
Telluride Green Room, 250 S. Fir St., Telluride
Retail Cannabis Sales Likely To Grow Quickly In Colorado
It should be noted that nothing is set in stone. In addition to a handful of facilities that have confirmed they will in fact be open for business, the Denver Post's list includes a few businesses that have not verified whether they will be ready by Wednesday morning. It is suggested that interested parties call ahead before venturing to a prospective retail location.
"Making marijuana legal for adults is not an experiment. Marijuana prohibition is the experiment, and the results have been abysmal." – Mason Tvert
Furthermore, Mr. Tvert points out that this list is not all-inclusive. He noted that one business in particular passed its final inspection Tuesday, and many more were still racing to jump through the necessary hoops in time for the prospective first day rush.
Of course, there are a number of current dispensaries waiting to dive in to the adult-use market as well. Two of the state's most prominent medical marijuana dispensaries, RiverRock and Denver Relief, are expected to do so in February and March respectively.
All things considered, one thing is for sure. Legislators throughout the world will turn their eyes towards Colorado as a test-run of how to approach the regulation of cannabis.
"Making marijuana legal for adults is not an experiment. Marijuana prohibition is the experiment, and the results have been abysmal," says Mr. Tvert. "If we can successfully regulate alcohol, we can surely regulate a less harmful substance like marijuana. Colorado is going to prove that regulating marijuana works, and it won't be long before more states follow our lead."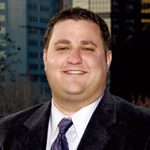 Mason Tvert
Based in Denver, Mason Tvert is the Director of Communications at the Marijuana Policy Project (MPP), where he oversees the media strategy and online outreach efforts. Prior to taking over MPP's communications department, he co-directed …