view full HD gallery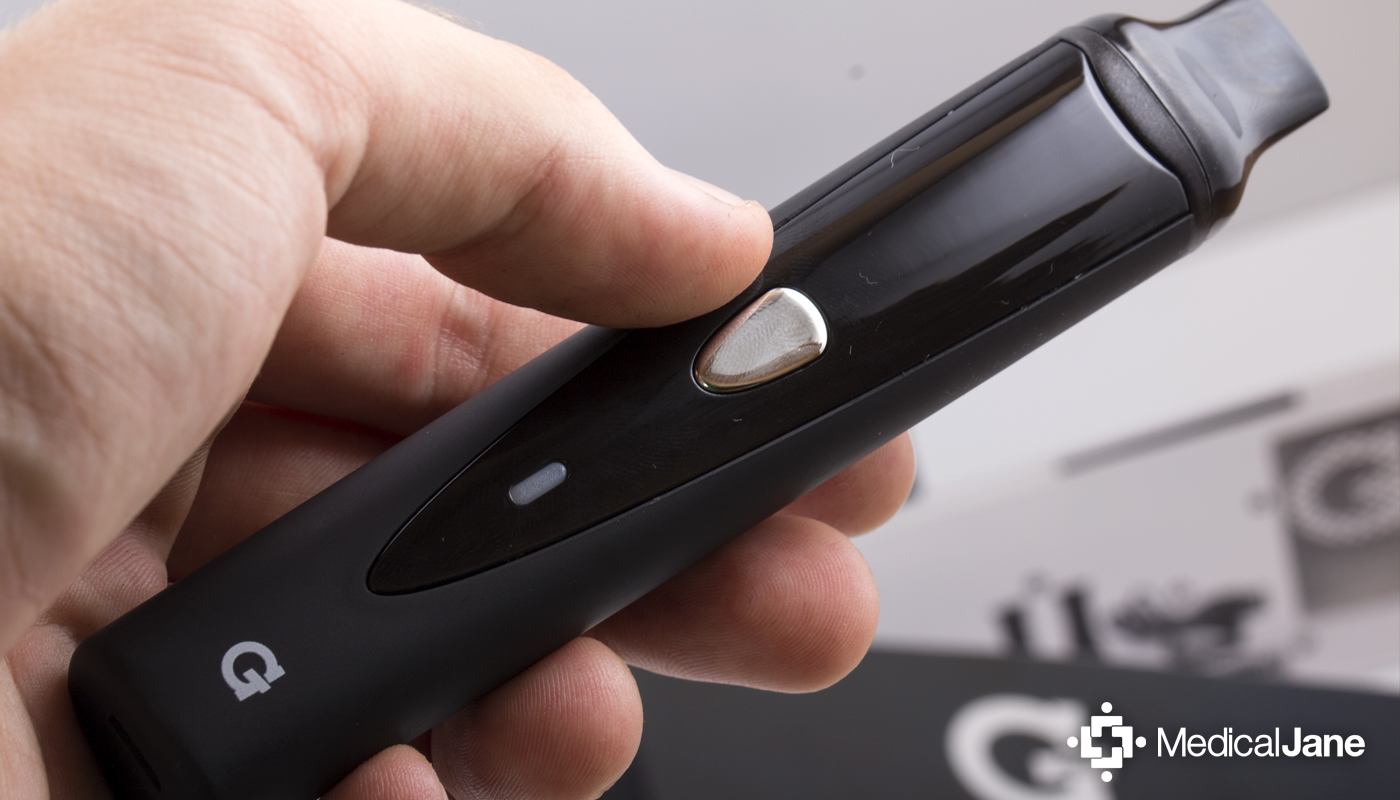 Review: G Pro Herbal Vaporizer From Grenco Science
Update #2 (September 2017) – Grenco Science has released the G Pen Pro, the newer version of the G Pro Herbal Vaporizer. To read our official review of the G Pen Pro, click here.
Update #1 (May 2016) – Grenco Science has released a new portable vaporizer known as the G-Pen Elite. To read our official review of the Elite, click here.
---
The G Pro Herbal vaporizer is a portable vape from Grenco Science, the same people who brought you the G Pen and MicroG Pen vaporizers. The Grenco Science website refers to the unit as "a technological marvel offering conduction + convection vaporization in its truest form," so I was excited to see whether it would live up to the hype.
G Pro Herbal Vaporizer: A Portable Conduction Vape
Based in Los Angeles, Grenco Science prides itself on engineering the most advanced, user friendly portable vaporizers in the world. The company was founded in 2012 and has since established quite the presence in the industry.
Much of Grenco Science's success is owed to the popularity of "dabbing" and cannabis concentrates, as most of their vaporizers are geared toward use with shatters, waxes, etc. However, the G Pro Herbal vaporizer the latest in their line of vapes tailored to use with dried herb. When you consider the proliferation of medical marijuana initiatives that disallow smoked cannabis in states like Minnesota and New York, the timing for an affordable portable flower vaporizer couldn't be any better.
According to the Grenco Science website, the G Pro Herbal vaporizer retails for $99.95. It also states that the unit's heating chamber is made of stainless steel and operates on three different temperature settings (more on this below).
The G Pro Herbal vaporizer arrives in a elegantly-simple black box that is held shut with two small magnets and branded with Grenco Science's signature G symbol. Inside the box, you can expect to find the following:
1 rechargeable G Pro Herbal Vaporizer
1 G Pro mouthpiece
1 G Pro removable filter (housed within the mouthpiece)
5 G Pro filter screens
1 G Card – a grinder card branded with Grenco Science's G logo
1 G Pro cleaning brush
2 G Pro extended mouthpiece sleeves
3 G Pro mouthpiece sleeves
1 G Pro wired USB charge
How To Use The G Pro Herbal Vaporizer
Without a doubt, one of my favorite qualities of the G Pro Herbal vaporizer is how easy it is to use. It only requires the use of one button to operate its 5-click on/off and variable temperature control features, and loading the unit is equally intuitive.
Normally, I would take the time write out a number of steps about how to operate the G Pen Herbal vaporizer. However, the team at Grenco Science made things easy this time around – the following video pretty much has you covered:
One topic the video fails to touch on is how to maintain the G Pro Herbal vaporizer over time. DO NOT use water or cleaning solution on any part of the unit itself.
Instead, use the G Cleaning Brush to sweep out any remaining material from inside the stainless steel heating chamber (first make sure the device is powered off and has cooled down from your last session). The mouthpiece can be cleaned with rubbing alcohol, and the removable filter screen can be cleaned/replaced as needed.
What I Liked About The G Pro Herbal Vaporizer
The 5-click on/off feature helps prevent accidentally vaporizing concentrates in your pocket
A green LED light to let you know when the pen is fully charged, and flashes red 4 times to let you know the battery is low
Variable temp control with a LED indicator – Red = 320° F, Green = 380° F, and Blue = 420° F
Automatic shut-off feature for battery preservation after three minutes of continuous power
The unit easily fits in your pocket or purse for the ultimate "on-the-go" vaporizing experience
Mouthpiece sleeves are a great addition for germ-conscious patients; they might also be a good way to minimize heat transfer as the top of the unit (including the mouthpiece) tends to run hot
Relatively intuitive design -one run-through of the directions is all it takes to get the hang of this vaporizer
Grenco Science backs their electric components with a 1-year warranty
How Could The G Pro Herbal Vaporizer Be Improved?
The quality of vapor this unit produces leaves a lot more to be desired – it has a bit of a burnt popcorn taste, especially at the higher temps (Green + Blue)
The top end of the G Pro Herbal vaporizer (near the mouthpiece) runs quite hot
Stainless steel and plastic are not best ideal materials for a vapor path in my opinion – I always prefer to see an inert surface like glass and/or ceramic
It could be difficult for older consumers (especially those with arthritis) to detach the mouthpiece. I had trouble doing so myself at first
A faster heat-up time would be ideal – 60-90 seconds is a long time to expect patients with panic attacks, for instance, to wait for their medication
Offering the G Pro Herbal vaporizer in different colors would allow for more personalization
G Pro Herbal Vaporizer: Grenco Science Is On The Right Track
Overall, I would consider the G Pro Herbal Vaporizer to be a solid choice for people in search of a low-maintenance portable unit to vaporize their dried flowers. Of course, this pen is useless for anyone who only plans to medicate with cannabis concentrates (shatter, wax, etc.).
"Despite the G Pro Herbal having a long heat up time, using stainless steel materials, and lacking variable temperature settings, it is still a decent option for people seeking a cheap and easy-to-use portable dry-herb vape."
You would be hard-pressed to find another portable vaporizer at the G Pro Herbal vaporizer's price point ($99.95) that can compete with it's ability to vaporize dry herb on the go. In fact, the G Pro Herbal Vaporizer costs the same or less than many of the pen vaporizers that have risen in popularity in recent years (ex. Dr. GreenThumb X Cloud Pen).
Grenco Science's elegant branding and the 1-button operating system are what caught my attention most. It's not the best portable flower vape on the market by any means, but it's a great deal when you consider that the units I would choose over this one (the DaVinci Ascent and the Arizer Solo) typically retail for more than twice the price of a G Pro Herbal vaporizer.
Best Deal From Around The Web
starting at
[[bestOffer().price | currency]]
+ Free Shipping
starting at
$89.00
+ Free Shipping
The above pricing is based on US residents with no tax obligation. Please wait while we detect your location and show more accurate pricing.
We were unable to load pricing based on your location, the above price is assuming US shipping with no taxes.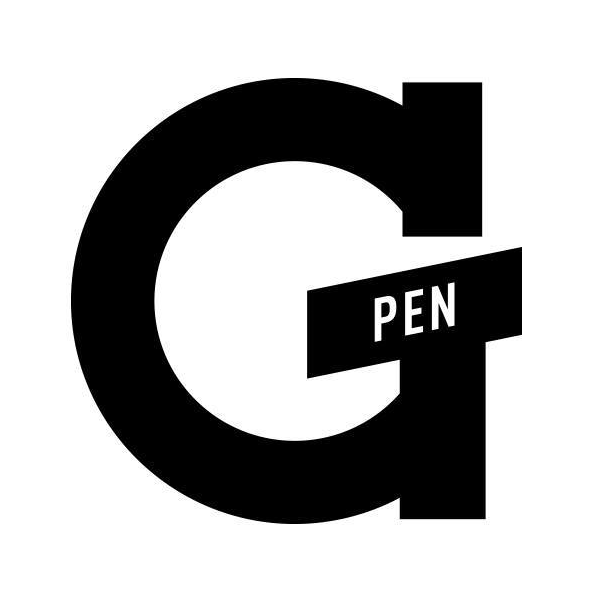 Grenco Science
Grenco Science was one of the original companies to come out with a pen-style vaporizer. Their G-Pen is specifically designed for essential oils and personal aromatherapy regiments. It was released in 2012. MANTIS_RECOMMEND = { …