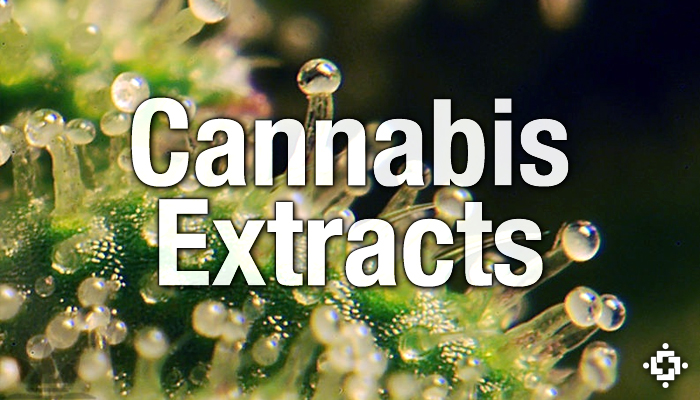 The Rising Use of Cannabis Extract Medicine in Australia
Editor's Note: Justin Kander is webmaster of the Phoenix Tears organization and author of the Comprehensive Report on the Cannabis Extract Movement, a 100-page report that examines and analyzes the mounting evidence in support of cannabis extracts as medicine.
On August 11th, 2013, the United States learned about the case of Charlotte Figi, a young girl with Dravet syndrome. This intractable form of epilepsy was completely resistant to even the most powerful pharmaceuticals in the world, and Charlotte's parents were preparing for the worst.
Thankfully, they learned that cannabis oil high in cannabidiol (CBD) was an option, and observed great results immediately upon starting treatment. Charlotte's seizures dropped from 300 a week to less than three a month and her success triggered families from across the country to move to Colorado in hopes of accessing CBD-rich cannabis extracts.
Their hope was not misplaced, as most families have experienced dramatic results for their children as well, including complete elimination of seizures in many cases. However, Colorado is not the only place where these successes are occurring, and cannabidiol (CBD) is not the only cannabinoid responsible for the healing.
Tinctures High In THCA Help Control Australian Girl's Seizures
In Australia, a girl named Tara O'Connell has become the country's analogue of Charlotte Figi. She too was diagnosed with Dravet syndrome and suffered throughout most of her life, having as much as 20,000 seizures a year. After a year on cannabis tincture, Tara is now seizure free and showing other signs of improvement, including mobility.
"THC-A is the non-decarboxylated, raw form of tetrahydrocannabinol (THC). Like CBD, it is non-psychoactive and offers a wide range of potential benefits."
Her doctor, Dr. Lindsay J. Smith, remarked that Tara's improvement was "nothing short of miraculous." Dozens of other children are also using tincture with positive results throughout Australia.
Unlike the high-CBD oil being used in Colorado, the type of cannabis extract mentioned above is tincture with high concentrations of tetrahydrocannabinolic acid (THC-A). THC-A is the non-decarboxylated, raw form of tetrahydrocannabinol (THC). Like CBD, it is non-psychoactive and offers a wide range of potential benefits.
The fact that multiple cannabinoids exert such profound anticonvulsant effects speaks to the need for whole-plant cannabis extracts that contain a broad spectrum of cannabinoids.
Tony Bower Provides Cannabis Tinctures To Australians In Need
The provider of the THC-A tincture is a man named Tony Bower. His story is remarkably similar to Rick Simpson, the Canadian who provided free THC-rich cannabis oil to hundreds in his area. Like Rick, Tony gave away cannabis oil for free and continued doing so in the face of legal penalties.
However, Tony has gone to greater lengths to test his medicines and formally call for clinical trials. His company, Mullaways Medical Cannabis, lists analysis results of various tinctures and has a page dedicated to clinical trials. Moreover, Mr. Bower has attracted support from across the world for his cause.
Dr. Patrice Richard, a Paris-based physician, remarked how Mr. Bower helped her friend with leukemia. Professor Manuel Guzman, the notable Madrid researcher who has shown cannabinoids kill brain cancer cells, also wrote a letter conveying his "strong endorsement" of Mr. Bower. Finally, Dr. Robert Melamede lent his support, noting how high-dose cannabis extracts have shown promise in eliminating a variety of cancers.
Jason Woodforth Calls For More Robust Cannabinoid Research
The evidence that cannabis extracts work against severe forms of epilepsy is overwhelming. Now in two countries, large amounts of people have used cannabis extracts to beat back deadly epileptic conditions. Withholding access to this safe, effective medication in the face of such dramatic and rising evidence is downright evil.
"This madness has to stop. We can't just sit on our hands and say 'no, it's a fluke' because its not." – Jason Woodforth
Clinical trials must begin immediately to determine the effectiveness of cannabis extracts for cancer, epilepsy, and other diseases.
People around the world are calling for such trials, including Jason Woodforth, a Member of Parliament for Nudgee, Queensland in Australia. Woodforth described the situation in a local Australian newspaper:
"Why aren't we saying… let's have a look at this, let's explore, let's research. But no, we just want to go and shoot it down. This madness has to stop. We can't just sit on our hands and say 'no, it's a fluke' because its not. There's lots of incidents in the US where people have been cured of things like cancer. As politicians we need to have an open mind and listen. Too often we don't."
Woodforth is right. Politicians must seriously listen to the higher-level claims of cannabis healing disease. This is no longer a fringe issue that can be ignored.
The bottom line is that every day cannabis medicine stays prohibited, children suffer and die needlessly. The worst possible effects of cannabis would still pale in comparison to the proven harms of traditional pharmaceuticals, which damage the liver and kill thousands a year through overdoses and other organ damage.
Parents who want to use a nontoxic, plant-based alternative that works naturally through their children's endocannabinoid system should be permitted to do so. The sooner this is taken seriously, the sooner very sick people will have access to medicine that could save their lives.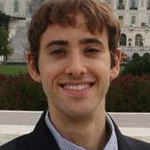 Justin D Kander
Justin Kander is the Research & Development Coordinator for The Oil Plant, a licensed California cannabis manufacturer specializing in the production of cannabis extracts, cannabis-infused olive oils, and cannabis topicals. He joined the company in …