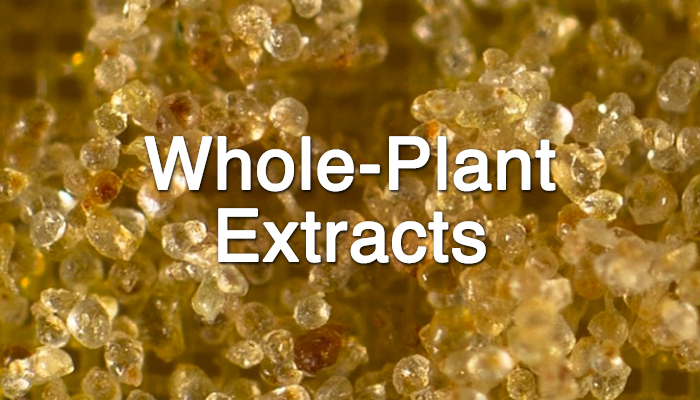 Whole-Plant Cannabis Concentrates Could Offer Broad Spectrum Benefits
As we know, recent years have brought about an increased interest in dabbing and cannabis concentrates. The benefits of cannabis extracts have been well-documented for a number of ailments and essential oil vaporizers are well on their way to becoming a must-have accessory for medical marijuana patients and the adult-use market alike.
Of course, much of the increased interest in cannabis concentrates stems from two obvious benefits: purity and potency. Theoretically, eliminating vegetative plant matter from the equation assures patients that they are receiving the most direct benefits the cannabis plant can offer.
The problem with this equation is that a number of extracts found today are lab-tested with concentrations of tetrahydrocannabinol (THC) as high as 90%, which doesn't leave much room for the other constituents of cannabis – cannabidiol (CBD), tetrahydrocannabivarin (THCV), cannabigerol (CBG), etc.
This is not to say that anything is inherently bad with THC; it has been found to benefit those grappling with cancer, depression, heart attacks, and much, much more. Still, the full range of therapeutic benefits of cannabis stem from the broad spectrum of cannabinoids and terpenes found within.
Broad Spectrum Whole-Plant Cannabis Extracts On The Rise
There are a number of reasons for certain cannabis concentrates testing so high in tetrahydrocannabinol (THC). Surely, decades of cannabis prohibition have created a daunting task for those who wish to research the plant and all that it could offer.
"A number of breeding projects have turned their focus to the production of effective strains with a unique terpene profile and little-to-no psychoactivity."
In turn, selective breeding efforts have long been focused on plants with high concentrations of THC, the most popular cannabinoid up until recently.
Increased awareness about cannabidiol (CBD), terpenoids, and the other constituents within cannabis has seemingly spawned a new wave within the cannabis industry. A number of breeding projects have turned their focus to the production of effective strains with a unique terpene profile and little-to-no psychoactivity.
Couple this with the cannabis extract movement and we're beginning to find more concentrates with a broad-spectrum of cannabinoid profile. More medical marijuana providers are processing 100% of their harvests into concentrates, while some hash makers have moved on to greener pastures with more control over their source material as well.
Whole-Plant Cannabis Extracts Become The Gold Standard
In fact, entire greenhouses are being built to accommodate the growing demand. Case and point: OG – a joint venture between Denver Relief, Essential Extracts, and TC Labs with plans to dedicate their greenhouse in Colorado to the production of quality extracts.
Of course, there are still concentrate makers who are only able to work with the material provided by their local collective – usually secondhand trim. It should go without saying that this sort of quality standard will not be a sustainable business model as patients become more knowledgeable about their concentrates.
Ethically speaking, it is near criminal to offer medical marijuana patients BHO (butane honey oil) that has been made from their trimmings just for some extra cash. Processing the whole-plant (flowers and trim) is sure to bring superior results each time.
For proof of this, look no further than Boo Boo's Bubble. The California-based ice water extraction (aka bubble hash) company built a reputation for itself last year behind success at the NorCal Secret Cup and The Emerald Cup, where they took first and second place in the same category.
Patients are reporting incredible success stories from whole-plant extracts as well. In addition to juicing raw cannabis, these patients typically use whole-plant concentrates in the form of RSO, tinctures, solvent-less wax, and more.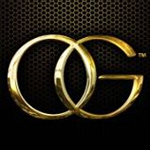 OG
Based in Colorado, OG is a unique partnership that manufactures pharmaceutical-grade cannabis products. It was founded in 2013, pooling the respective talents of Denver Relief, Essential Extracts, and TC Labs in an effort to improve …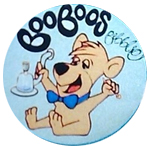 Boo Boo's Bubble
Boo Boo's Bubble is a Proposition 215 compliant company that specializes in whole plant ice-water extraction. They supply hash to patients in the State of California.Since its inception, Boo Boo's Bubble has won a number …