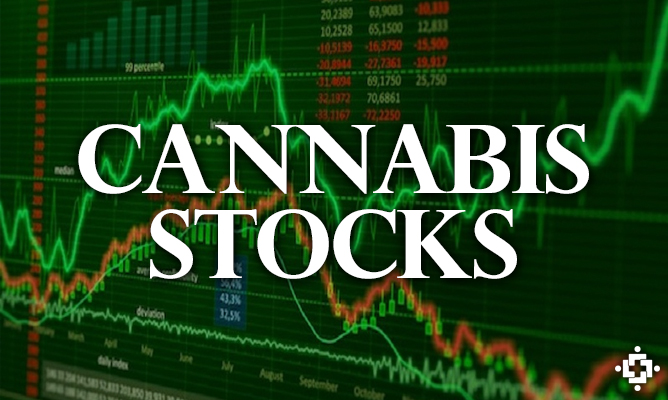 Alan Brochstein of 420 Investor Speaks About Investing in Cannabis Stocks
As we know, cannabis is in the process of going commercial. Whether you think that it is a good or bad thing is a discussion for another time, but the fact remains that there will be a great deal of money made in the industry.
Factor in the prospective winners (and losers) on cannabis-related stocks and those numbers begin to be a bit staggering. I had a chance to catch up with Alan Brochstein, founder of 420 Investor, last week, and he offered some perspective on the market.
What Is The 420 Investor?
Brochstein founded the 420 Investor service in September of last year. However, he built a reputation for himself well before its launch, writing pieces on the financial analysis website Seeking Alpha that criticized a number of public companies in the cannabis sector. According to Brochstein, he believed that a number of businesses in the space were overvalued, and that executives were not being honest with their shareholders.
Following developments like Sanjay Gupta's Weed documentary and the 8 DOJ guidelines in August of last year, Brochstein decided to launch the 420 Investor service to help the average trader navigate the cannabis sector. Working with Marketfy.com, he was able to have the website up and running within a month.
"Brochstein believed that a number of businesses in the space were overvalued, and that executives were not being honest with their shareholders."
Now, Brochstein spends 100 percent of his time working in the cannabis sector with 420 Investor. For a subscription of around $50 per month, he provides multiple cannabis stock updates throughout the day and up-to-the-minute analysis on businesses in the sector.
Moreover, 420 Investor will hold a series of events tailored to people interested in investing in cannabis-related stocks. The 1st Annual Cannabis Investor Conference will be held June 29-July 1 in Denver, and discounts are available if you purchase your ticket on or before April 18.
Alan Brochstein Discusses Cannabis Stocks
During my conversation with Brochstein, we discussed the new-found willingness of public companies to stray away from ancillary parts of cannabis industry. According to him, it's surprising that so many people place such a distinction between businesses that "touch the plant" and those that don't, considering that nearly every aspect of the industry (ancillary businesses included) could be viewed as an obstruction of federal law.
Either way, it seems that the lines are beginning to blur. We recently saw an example of this when Mentor Capital (MNTR) put out a press release indicating that they acquired 60% of Bhang Chocolate for $39 million in MNTR stock.
In a recent interview with The Cannabist, Brochstein explains that there are a lot of scams in the cannabis industry as it stands. In fact, he goes so far as to say, "most of these stocks are not legitimate." While this may sound like a bold statement, it's hard to argue against his claims when you consider the lay of the land.
In addition to the proverbial snakes in the grass that we wrote about a few weeks ago, the cannabis stock offering is littered with pink sheet stocks who do not report to Securities Exchange Commission (SEC). In turn, Brochstein believes many of them have been playing loose with the facts in regards to their financials.
"More pink sheets need to elevate their status to the Over-the-Counter (OTC)" – Alan Brochstein
Nonetheless, the 420 Investor founder notes that there are a handful of companies making the appropriate moves for accountability. For instance, MedBox, Inc. recently announced that they completed the necessary requirements to trade on the Over-the-Counter (OTC) market, which means they will file with the SEC.
While he is not in love with the MedBox (MDBX) stock by any means, Brochstein did applaud them for the move. "More pink sheets need to elevate their status to the OTC," he explains.
Finally, Brochstein was kind enough to offer his approach to investing for people who are just getting interested in cannabis stocks. With the market being so young, and volatile, he believes it is best to take a long-term approach to investing.
He goes on to recommend asking yourself the following three questions when determining whether or not you like a particular stock: Does the business plan make sense? Do they have a management team you can trust? Do they have good access to capital?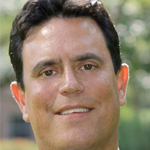 Alan Brochstein
Alan Brochstein, CFA is a leading authority on cannabis-related investments. He is the founder of 420 Investor and a member of the National Cannabis Industry Association (NCIA) in an ongoing effort to promote the industry.