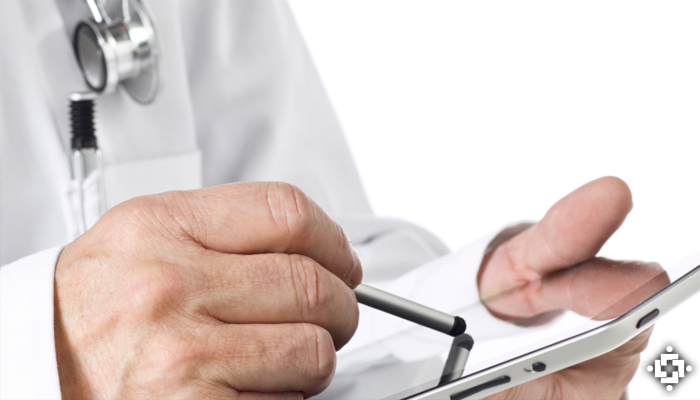 Physicians More Involved In Medical Cannabis Treatments, Case Studies
Editor's Note: Justin Kander is webmaster of the Phoenix Tears organization and author of the Comprehensive Report on the Cannabis Extract Movement, a 100-page report that examines and analyzes the mounting evidence in support of cannabis extracts as medicine.
In modern times, cannabinoid medicine is often administered and controlled by individuals with no formal medical training. Dispensaries are run almost entirely by entrepreneurs, and the role of doctors has mainly been limited to writing recommendations.
However, with the rising use of cannabis extract medicine, more medical doctors (M.D.) are getting involved. Their work is confirming what medicinal cannabis providers have been seeing for years – that cannabinoid medicine can eliminate cancer in humans and control other diseases.
Medical Doctors Investigate The Role Of Cannabis In Homeostasis
Dr. Robert Melamede is a professor at the University of Colorado, Colorado Springs. He teaches several advanced courses and has published research on the endocannabinoid system, suggesting it regulates other key body systems and processes.
"Cannabinoid deficiency has been implicated in a number of age-related illnesses."
According to his paper, "Endocannabinoids: Multi-scaled, Global Homeostatic Regulators of Cells and Society," cannabinoids regulate "sub-cellular biochemistry, intercellular communication, and all body systems."
Elaborating on his studies, Dr. Meladede discusses the idea of a cannabinoid deficiency that has been implicated in a number age-related illnesses.
Dr. Melamede is not the only one to implicate endocannabinoids in homeostatic regulation. A September 2008 study in Endocrine, Metabolic, and Immune Disorders- Drug Targets stated, "The ECS has deep phylogenetic roots and regulates many aspects of embryological development and homeostasis, including neuroprotection and neural plasticity, immunity and inflammation, apoptosis and carcinogenesis, pain and emotional memory, and the focus of this review: hunger, feeding, and metabolism."
Further, a 2006 study published in Endocrine Reviews described how cannabinoid receptors "participate in the physiological modulation of many central and peripheral functions", including modulating "all the endocrine hypothalamic-peripheral endocrine axes."
Published in the September 2008 Progress in Brain Research, another studystated the endocannabinoid system maintains brain homeostasis as well. It does so partially through the synthesis and release of endocannabinoids as retrograde neuronal messengers. As more research is conducted, further pathways by which the endocannabinoid system regulates homeostasis will doubtless be revealed.
Academic Reviews, Case Studies Show Medicinal Benefits of Cannabis
Several doctors have been integral to tracking the results of patients using cannabis extract medicine. Dr. Yadvinder Singh (M.D.) and Dr. Chamandeep Bali (N.D.) published a study in Case Reports in Oncology describing the results of a 14-year old patient using cannabis oil for terminal acute lymphoblastic leukemia.
"There are countless researchers who have published studies on the therapeutic effectiveness of cannabinoids."
With cannabis oil, leukemic blast cell count was almost entirely controlled. Despite the remission of the cancer, the patient passed away on Day 78 of treatment as a result of gastrointestinal bleeding caused by prior chemotherapy treatments.
On the academic front, there are countless researchers who have published studies on the therapeutic effectiveness of cannabinoids. Dr. Manuel Guzmán is well known for his research with THC and gliomas. He also has done work showing cannabinoids or cannabinoid receptor activation kills skin cancer and pancreatic cancer cells.
Another popular researcher, Dr. Sean McAllister, has focused on the use of cannabidiol to combat breast cancer. He is now trying to initiate clinical trials in the United States for breast and brain cancer, and hopes to procure funding shortly.
Physicians Report Success Treating Cancer With Medical Cannabis
The most relevant accomplishment of Dr. Melamede occurred when he was President and CEO of Cannabis Science. During his tenure, the company treated several patients for skin cancer with cannabis oil. On April 6, 2011 they announced the successful treatment of basal cell carcinoma with topical cannabis extract therapy.
Another prominent M.D., Dr. William Courtney is one of the few doctors helping patients directly with cannabis extract medicine. He specializes in the use of juiced cannabis, which was critical to helping his wife Kristen overcome an especially severe form of lupus.
Doctors said the disease would prevent her from having children and she would die before 30. Now, according to the documentary target Leaf, she is apparently in near-complete remission and has a child.
In said documentary, Dr. Courtney also discussed a patient who was having success with terminal brain cancer using only juice from cannabis leaves. In an extended Huffington Post Live segment, he confirmed the cancer had been completely eliminated with this method.
Furthermore, Dr. Courtney also described the remission of a brain tumor in an eight-month old patient with the use of cannabis oil. This result was achieved without chemotherapy, radiation, or surgery. In addition to his work helping patients, Dr. Courtney has educated others at conferences and is an expert in cannabis science.
"Homeopathic therapies including hemp oil had putative benefit of directing apoptosis by stimulation of the cannabinoid receptors on the tumor cells." – Dr. Peter Anastassio
Dr. Donald Abrams is the chief of Hematology and Oncology at San Francisco General Hospital. He has helped several patients use cannabis oil as an adjunct therapy for cancer, including Michelle Aldrich, a notable cannabis activist who has worked for decades on cannabis policy reform.
Michelle was diagnosed with poorly differentiated non-small cell adenocarcinoma, a aggressive form of cancer, in her lungs on January 12, 2012. By May 10, 2012, a combination of chemotherapy and cannabis oil had resulted in virtually complete resolution of the lung cancer tumor.
Michelle's surgeon, Dr. Peter Anastassiou, remarked he had "never seen lung cancer totally eradicated by chemo, much less in four months." The surgeon shed light on this issue in his pre-surgery report, stating that "homeopathic therapies including hemp oil had putative benefit of directing apoptosis by stimulation of the cannabinoid receptors on the tumor cells."
Dr. Abrams also consulted with Joy Bianchi, a legendary San Francisco presence who helps developmentally disabled individuals, on her cancer treatment. After being diagnosed with terminal cancer, Bianchi began chemotherapy and cannabis oil treatments. She now believes the oil is stopping progression of the cancer, and has a "newly revitalized" spirit.
Epilepsy Studies Reveal Successful Cannabinoid Treatments
Another physician, Dr. Margaret Gedde, has been following the results of children using high-CBD oil for various forms of intractable epilepsy. Her review, which she shared at the 67th American Epilepsy Society Meeting in December, confirmed that the extremely beneficial effects of high-cannabidiol (CBD) oil were extending beyond the story of Charlotte Figi and the Realm of Caring.
Dravet syndrome, Doose syndrome, Lennox-Gastaut syndrome, metachromatic leukodystrophy, and idiopathic epilepsy all responded positively to the treatment. In fact, the improvement was quite dramatic in most cases, spurring a number of doctors into action.
Dr. Francis Filloux, the top pediatric neurologist at the University of Utah, and who has 25 years of experience treating Dravet syndrome, recently called for target immediate access to high-CBD oil for Utah children with severe epilepsy. The letter in which Dr. Filloux made this statement was also signed by Helen Barkan and Lynne Kerr, two more pediatric neurologists at the university.
Of course, many more doctors work at the local level to help people with cannabis oil. A few caregivers have reported that some oncologists even refer cancer patients to them for treatment.
The rising awareness of cannabis extracts will inevitably lead to increasingly greater roles for medical doctors and more evidence as to the therapeutic benefits of cannabis.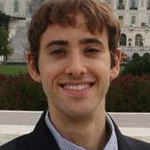 Justin D Kander
Justin Kander is the Research & Development Coordinator for The Oil Plant, a licensed California cannabis manufacturer specializing in the production of cannabis extracts, cannabis-infused olive oils, and cannabis topicals. He joined the company in …