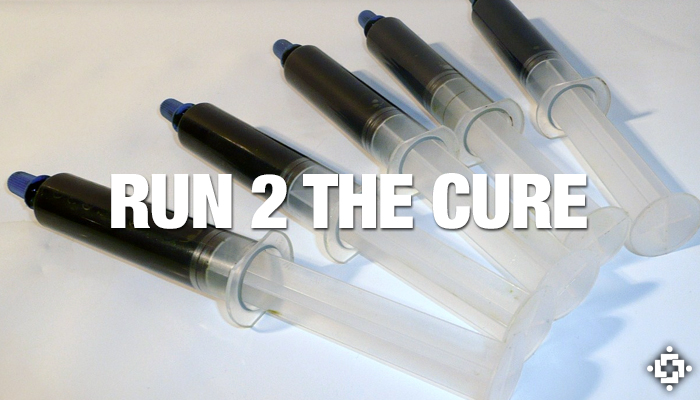 Run 2 The Cure: Upcoming Documentary Continues The Cannabis Extract Conversation
Editor's Note: Justin Kander is webmaster of the Phoenix Tears organization and author of the Comprehensive Report on the Cannabis Extract Movement, a 100-page report that examines and analyzes the mounting evidence in support of cannabis extracts as medicine.
On February 10th, 2008, Run From the Cure was released to the public. The documentary featured a Canadian named Rick Simpson, who boldly claimed that cannabis oil could cure cancer and nearly any human disease.
Specifically, he advised ingesting 60 grams in 90 days for internal cancers, and topical application of oil for skin cancer. Rick came to these conclusions after treating himself for post-concussion syndrome and skin cancer with cannabis oil, and subsequently providing free oil to hundreds of people with various forms of cancer and other diseases.
"I'm going to grow that plant until the day I die, so I might as well be put in jail today. I can't stop in the middle of [treatment]. People's lives are at stake here." – Rick Simpson
As a result of Rick's activities, his property was raided on August 3rd, 2005, where over a thousand plants were seized. The raid led to a trial in September 2007, where Rick faced charges including possession of less than 30 grams of cannabis, possession of less than three kilograms of tetrahydrocannabinol (THC) for the purpose of trafficking, and unlawful production of cannabis. He was found guilty on all charges.
When discussing an adjournment for sentencing, Rick said the following to Judge Felix Cacchione:
"It may be better to lock me up right now. As soon as I get home I'm going to treat my patients. I'm going to grow that plant until the day I die, so I might as well be put in jail today. I can't stop in the middle of [treatment]. People's lives are at stake here."
The Response, Impact Of 'Run From The Cure'
Based on Rick's behavior in court and dedication to cannabis extract medicine in the face of harsh legal penalties, it is clear he felt he was on to something real. To educate people about the full potential of cannabis oil, he partnered with director Christian Laurette to make Run From the Cure.
The documentary was met with every potential reaction, from joy to disbelief to outright disdain. "There's no way cannabis could actually cure cancer," "this guy is lying," "this looks fake"… But Rick was prepared for this rightful and necessary skepticism. He implored people to test this for themselves, most easily by putting oil on a skin cancer. A large part of Run From the Cure was dedicated to showing people how to make oil, in order to facilitate personal trials.
It has been six years since the documentary's release, and a lot has happened since that strongly supports Rick's initial claims. Dozens of further studies have been published proving cannabinoids kill cancer cells and heal other diseases, including a November 2013 study which demonstrated cannabis extracts can kill leukemic blast cells in a human patient.
Hundreds of patients have reported using extracts to eliminate cancers, and even Sanjay Gupta discussed the success of children using high-CBD cannabis oil for rare forms of epilepsy. Surely, if Rick's seemingly absurd claims had been wrong, it would've been proven by now, instead of a years-long cascade of confirmatory evidence. Right?
Christian Laurette Releases 'Run 2 The Cure' Trailer
Reflecting these updates and the amazing progress achieved is Run 2 The Cure (Run From the Cure 2), currently in production. Much of the footage has already been shot, and director Christian Laurette recently released a trailer.
Many notable individuals are featured, including Kyle Marsh of the Vitamin Cannabis documentary and David Triplett of Cured: A Cannabis Story. Corrie Yelland, a terminal anal canal cancer survivor, passionately describes the first film's role in saving her life. The family of Brave Mykayla, who have been gaining notoriety for their activism, are also interviewed.
Further, Stephen DeAngelo, the owner of Harborside Health Center, will appear in the film. Harborside is the largest medicinal cannabis facility in the United States, and DeAngelo's work has connected thousands with cannabis medicine, all while fighting directly against the federal government to keep his business operating.
"We have skin cancer patients who are coming to Harborside every week. They take the oil, they put the oil on their lesions, the lesions stop growing immediately," says DeAngelo in the trailer.
With Dr. Raphael Mechoulam's recent call for research, the aforementioned Leukemia study, and now Stephen DeAngelo's support, cannabis extract medicine finally seems to be gaining the credibility it deserves.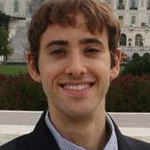 Justin D Kander
Justin Kander is the Research & Development Coordinator for The Oil Plant, a licensed California cannabis manufacturer specializing in the production of cannabis extracts, cannabis-infused olive oils, and cannabis topicals. He joined the company in …